Customer Service Recruitment Strategies in a Post-Pandemic World
The advent of the COVID-19 pandemic created unique challenges for the economy. In its early days, employers across many sectors could not keep as much staff as they normally would. Financial constraints, combined with an uncertain future, resulted in temporary lay-offs and permanent restructuring. As the economy has bounced back, employers have faced a new problem - worker shortages. Why is this? In data collected by HRReporter, reasons range from available unemployment benefits, a preference to work from home, and demands for higher wages. According to Innoflow, the situation in the United States will go from bad to worse if not tackled soon. They claim that we could see: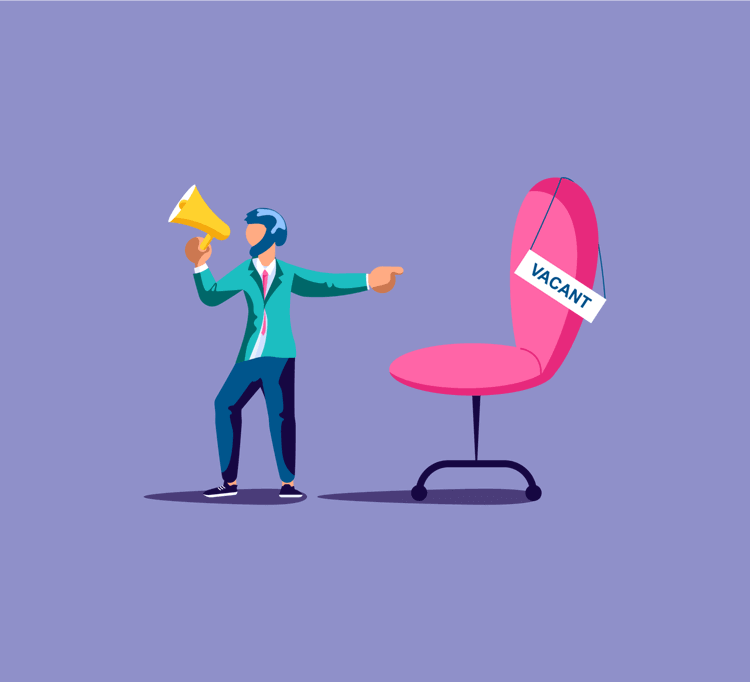 Photo Attribution: Tatiana Stulbo/Shutterstock.com
Over 85 million unfilled jobs by 2030

Organizations will find it 3 x more difficult to hire in the immediate years ahead in comparison with 2020

1 in 4 Americans will be working remotely by 2025 - that works out to about an 87% increase compared to pre-pandemic conditions
So, we can see that challenges exist across the board. However, the customer service industry has been hit as hard as any when it comes to the hiring and retaining of employees in a post-pandemic world. What are the challenges, and how can you improve your recruitment strategies for retaining top talent? Continue reading to find out. 
How Can Companies Compete and Win Customer Service Talent Post-Pandemic?
While economies begin to return to max operating capacity, employee shortages remain a concern. On a large scale, to overcome hiring challenges employers need to be creative and flexible to attract the limited talent available. So, how can you compete and win the war for talent? Here are a couple of examples. 
Offer remote or hybrid work arrangements: Flexibility is critical. Employees across a variety of sectors became accustomed to working from home during the COVID-19 pandemic. Many employees also realized that they could do their jobs just as well from home as they could from a physical workspace. 
For employers, remote work presents a unique opportunity. It offers up the chance to select from a larger pool of talent. That's because prospective employees could be just about anywhere. All they need is company equipment and software to get started. 
It is important to remember that remote work is only one part of a flexible work arrangement. In attracting talent, you may also consider offering various start times, job-sharing, or part-time work options to reduce the shortage of employees margin 
Make the most of available technology: Remote work has also meant adopting new technology to participate in interviews, meetings, and presentations. Microsoft Teams, Zoom, and Slack are just a few programs that have become household names in the workplace. Although some employees may have found these new technologies frustrating at the start, there is no doubt that they have made things easier in the long run. 
For employers, technology like Microsoft Teams made it easier to facilitate job interviews, while employees could collaborate on projects like never before. Being able to offer prospective employees the use of leading technology can be an attractive perk. It also demonstrates a willingness by the organization to remain modern and competitive in their sector.
How Can You Make Customer Service Roles (CSR) More Attractive to Job Seekers?
Offer a career, not a job: People in the job market may brand customer service positions as entry-level, low-paying, and stagnant. As an employer, how can you be different? Offer candidates a career. That means showing them the opportunities for growth within the organization.
A day in the life of a customer service agent: A job might sound great on paper (or computer screen), but once the selected candidate begins working, it might not be what they expected. Now, this can happen for a variety of reasons. Customer service roles can be challenging. Dealing with customers who might be angry is never an exciting experience. Potential employees might see these types of situations as "not worth the pay." What can an employer do? Look into innovative ways to attract talent. Create a realistic job preview utilizing the software that your organization uses. Take candidates through real, interactive scenarios of a typical day on the job.
Make your brand more attractive: If you want people to work for your organization, whether in a customer service role or somewhere else, you need to offer more than just competitive pay and a good working environment. These things are important, but so too is having an identity. Building an attractive brand can create a connection which further entices candidates to apply for a position at your organization. Think of companies like Coca-Cola, Tesla, or Apple, to name a few. These brands are synonymous with the industries they inhabit and are attractive to job-seekers, even if the roles offered are not ones they would work in at another company. Although it may be hard to build a brand of the same stature as those mentioned above, organizations can invest more in their social media accounts, writing blog posts, and creating videos to develop deeper connections with customers and job-seekers alike. 
Tips For Improving Employee Retention 
Employees resign from their jobs all the time; it could happen for several reasons. In many cases, a better opportunity arose. A better opportunity could mean higher wages, more job flexibility, and better overall working conditions, among other things. For employers, when an employee resigns, it creates several immediate and future concerns. In the short term, you will need to figure out how to fill the void. A standard two-week notice period is usually not enough time to find, hire, and train a new employee. In the long run, employers will need to think about the costs associated with the hiring process. It is not cheap. To avoid these issues, employers will want to improve their rate of employee retention. Here are a few tips for keeping your customer service staff happy. 
Acknowledge performance: Customer service agents deal with a variety of clientele throughout a shift. Some may be upset, and some may be kind and genuine. Despite these differing attitudes, there should be a consistent message coming from managers and other stakeholders. Being understanding and acknowledging performance should be a regular occurrence. Consider setting goals for your customer service employees and rewarding them for meeting and exceeding targets. For example, the employee with the quickest call resolution times over a month receives a $100 Amazon gift card. 
Bonus: Conduct regular one-on-one meetings with your staff. This practice will allow them to understand how they are performing. It also provides an opportunity to express any concerns they might have as well. If not for these regular meetings (often held at two-week intervals), they may keep things bottled up, eventually departing for a different opportunity. 
Wellness programs: Customer service jobs can be redundant. Answering phone calls or chats from a desk can be tough on the mind and body. Employers should consider offering complimentary wellness programs, like Friday massage sessions or access to yoga classes off-site. 
Bonus: Consider offering flexible work arrangements like informal hours, work-from-home arrangements, or something else. Employers who offer these arrangements as part of an employment package automatically look more attractive to potential candidates. 
Onboarding, and training: High turnover is often due to poor onboarding and training practices. If an employee is poorly trained on the hardware and software needed to conduct the job, they will be almost guaranteed a frustrating experience. This notion is especially true in the customer service field, where things can be fast-paced. Besides onboarding, employers should also provide training at regular intervals throughout the year. These sessions could be a refresher on current programs or to learn new ones altogether. 
Although these tips will help employers keep staff in the customer service field happily employed, there is always more to do. Check out these other fantastic tips from Giva for stopping the turnover and improving the retention of help desk agents. 
Outlook of CSR Roles in the Future
According to Career Explorer, there are currently an estimated 2,784,500 customer service representatives across the United States. Despite the COVID-19 pandemic temporarily grinding economies to a halt, things have returned to normal (or close to normal) in many places globally. That also means that hiring customer service agents has also become an in-demand practice once again. Career Explorer backs this claim by noting that we are still on track towards a 4.9% increase in customer service agent employment between 2016 and 2026. So, if you are looking for a job, particularly one in customer service, the availability of positions should not be an issue. 
Although these positions used to be very manual and repetitive (some might still be), new technologies have greatly improved mundane processes. These advancements have created a more positive outlook on these types of roles. 
Giva brings customer service into the cloud. It streamlines processes by grouping similar tickets for future response reference and solves issues related to long wait times, among many other benefits. Data is displayed in a vibrant dashboard for ease of use and understanding. Best of all, it's free to try for 30 days! Learn more by visiting the Giva cloud customer service page.