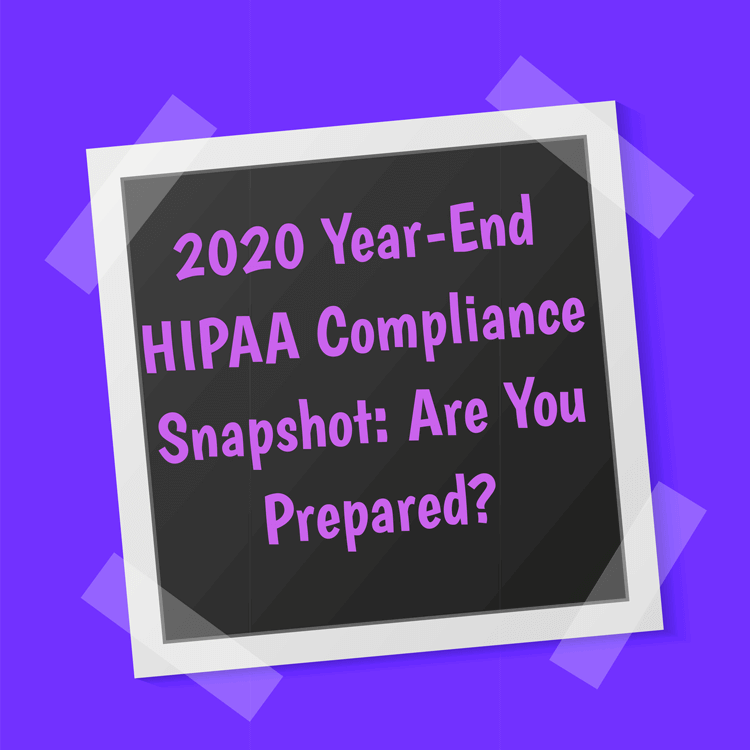 Photo Attribution: Ananieva Elena/Shutterstock.com
A recent report from the Health and Human Services (HHS) Office offered some sobering news about the safety of information in the healthcare industry. According to the HHS, there was a staggering increase in large data breaches in 2020. There were 642 healthcare data breaches of 500 or more records in the past year, resulting in a 25% increase from the year prior, according to HIPAA Journal.

Image courtesy of HIPAA Journal (2020)
As is demonstrated in the above graph, there has been a worrisome uptrend in the number of healthcare data breaches of 500 or more records. Both the 2019 and 2020 reports show extremely sharp growth over 2018. There does not seem to be an end in sight to this current trend.
Are you prepared?
With current trends going in the wrong direction, healthcare companies should be wary. Being prepared is the best defense. According to a recent Security Magazine study, 26 percent of hospital respondents and 93 percent of physician organizations in the United States currently report they do not have an adequate solution to instantly detect and respond to an organizational attack. Strict regulations in the Health Insurance Portability and Accountability Act (HIPAA) require healthcare companies to comply with firm security measures. Companies that fail to comply with these measures and are subject to a data breach face many severe consequences. Large financial penalties are in place and companies often suffer public backlash.
Which devices should your organization monitor?
The simple answer to this is: all of them. As is shown in the below graphic, there are rarely any data storage mediums that are safe. Not even paper.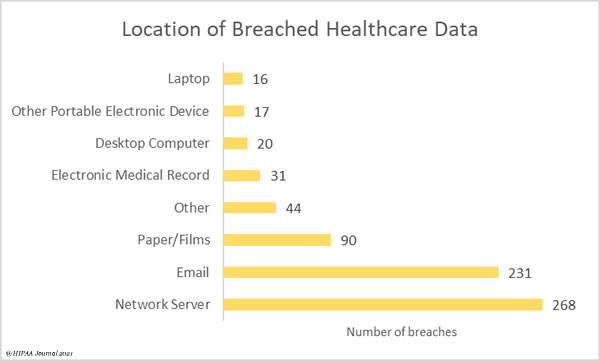 Image courtesy of HIPAA Journal (2020)
How can Giva help?
Fortunately, Giva makes HIPAA compliance very easy for our customers. The data center, hardware, and software infrastructure of Giva's cloud help desk & customer service software meet the very strict HIPAA compliance regulations. For more information visit 7 Key Elements of Giva's HIPAA-Compliant Cloud Help Desk Software for Electronic Health & Medical Records.