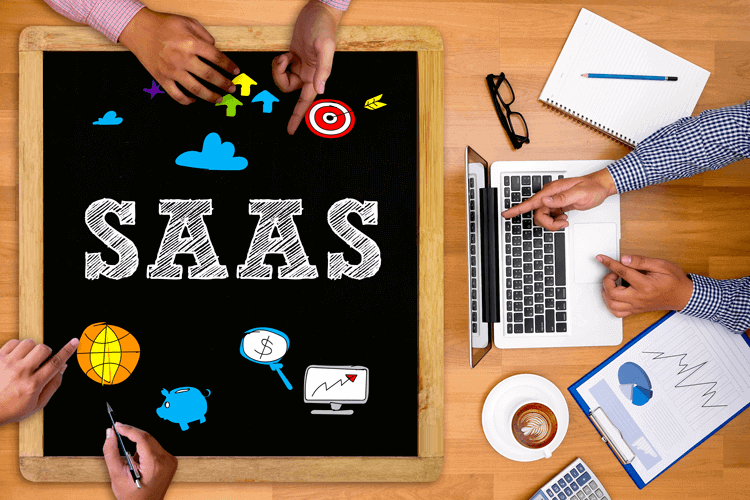 Photo Attribution: one photo/Shutterstock.com
Companies are increasingly embracing Software as a Service (SaaS), which, although originally designed for internal use by companies and departments, has quickly become an attractive option for B2C companies looking to provide their customer access to software from the cloud. SaaS is revolutionizing the business-to-customer call center industry by taking advantage of its ease of use and flexibility when compared with other options, like on-premises systems. Here are three main reasons your business to customer company should consider migrating your call center to a SaaS platform:
Ease of Use

SaaS is a great way to make your customer support even more efficient and streamlined. You can manage everything from within one application, so you do not have to keep checking for new updates or conduct business with multiple vendors. A single portal for various applications distills customer service down to its simplest and most effective form.

You do not have to install SaaS on your own servers. It is always up-to-date with the newest features, fixes and releases so your customer service team can offer customers more in terms of service and support functions. The interface does not complicate the process like a lot of other software does. Instead, it provides an easy user experience for your team that feels simple but powerful at the same time.

Scalable and Growth Oriented

Using a SaaS solution affords huge benefits by being scalable and can grow with your business. Vendors often offer a suite of products and services enabling businesses to pick and choose according to their needs. It also provides the benefit of lower capital expenditures as there are no upfront costs for hardware or software, which means you do not have to worry about maintenance or upgrades contracts if the software is not meeting your company's needs anymore.

The scalability of an on-premises solution is limited by how much hardware it can accommodate and which servers need to be replicated for redundancy purposes; this limits their growth potential, whereas a cloud hosted environment expands automatically as demand increases. Also, most customers do not want to wait months before they see any ROI from company purchases. In a monthly subscription model, customer investment will yield quick returns if new features or software modules are needed immediately upon request because there is no capital investment required upfront (you will only pay based on usage).

Access to Latest Technology in Customer Service

With SaaS, your software is always evolving. Since the service lives in the cloud, system updates can be made remotely by your SaaS provider so you get to experience new technology sooner and more often.

The way that traditional customer support systems work may seem archaic now with how rapidly communications technologies are transforming and updating. With a SaaS connection, there will never be an outdated version because any updates happen via remote cloud access rather than manually downloading them onto individual devices. This will allow you to easily shift your customer service protocols according to your customers' needs.
The Bottom Line
Your customer support team members are your most important assets. They are the ambassadors on the front lines who are there for your customers when they need you the most. Changing over to a SaaS application is a way to make their jobs even easier, so they can better support and focus on providing excellent customer experiences.
SaaS systems can automate and streamline all of your customer service operations with just one software solution, which will save time and money while also increasing efficiency.