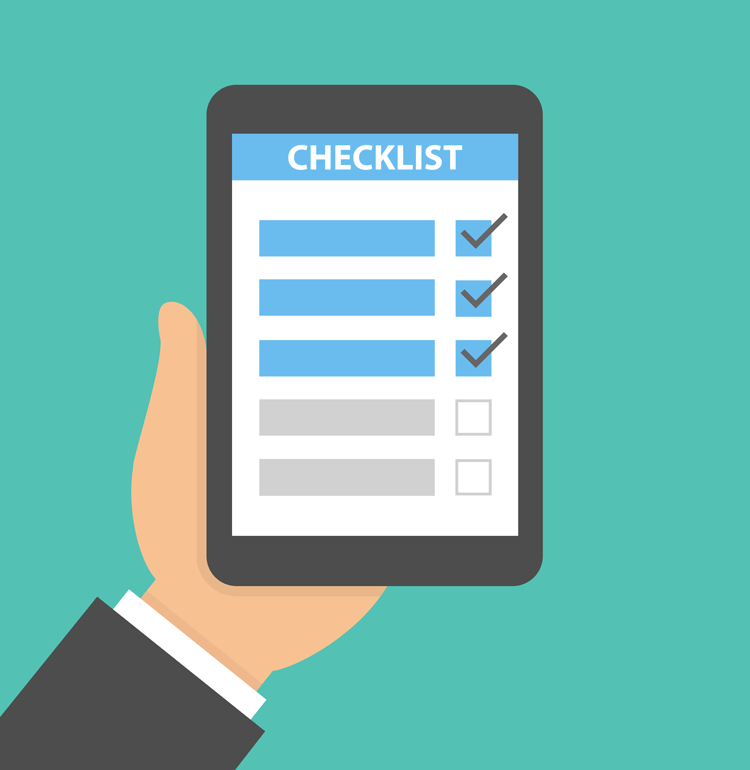 Photo Attribution: ByEmo/Shutterstock.com
Before making an investment in any IT Help Desk Software solution, you should evaluate if the service meets all your requirements for a help desk system in supporting your customer's experience with your business. The function of IT help desk software is to increase customer satisfaction and also to decrease service desk call volumes.  It is a centralized system for managing IT issues and service requests from customers.
You may not be aware that you are investing in a solution that does not align with what your customers need, and this can lead to higher costs and lower customer satisfaction. To avoid these pitfalls, for help in analyizing ticketing system requirements, we have created the ultimate IT Help Desk Software checklist for you!
Gives you the ability to quickly and easily monitor metrics by running reports
Performs analysis to give you an in-depth insight on your customer base
Has a feature that gives your customers an opportunity to provide feedback every time they interact with the service desk
Equips you with the control to measure your overall customer satisfaction instantly
Provides you with the capacity to efficiently review survey comments made by customers
Performs Root Cause Analysis every day and determine with zeal why problems occur. Has the ability to select a mandatory Root Cause field from a list of highly relevant Root Cause categories before a service request is closed
Captures call Resolutions from service desk representatives in a way that is most user-friendly for employees, incentivizing them to enter all required information
Identifies actions to help you create a strategy on how to reduce call volume and how to delegate the tasks to your team
Sets clear classifications so your IT employee can easily tell the difference between a Root Cause and the associated Problem Description, Problem Category and Problem Resolution
Gives visibility to your team on the forward schedule of IT changes for the next day(s), week(s), and month(s)
Supports a service desk analyst to quickly link a service request to a Change Request
Aids the Change Advisory Board (CAB) in your organization to perform weekly and monthly Root Cause Analysis, with access to a list of all Induced Problems documenting unsuccessful changes and their reasons
Helps the Change Advisory Board to determine the Resolution Cost using a streamlined process to get information quickly and determine the impact of Induced Problems
Gives the Change Advisory Board the ability to perform a weekly and monthly review of Backed Out Changes
Supports your ability to better manage your IT team by identifying the IT employees who are generating knowledge records and if this knowledge is solving problems at a granular level
Determines the categories of knowledge that your employees need
Classifies the quality of knowledge by user ratings and the frequency of which the knowledge records were used to solve problems
Helps you connect whether an increase in knowledge records is causing an associated increase in First Contact Resolution
Assists your IT helpdesk analyst team to categorize a service request by security level based upon the impact to firm revenue
Improves your system's intelligence so you can measure your organization's Service Level Agreement compliance (Respond and Resolve times)
Integrates with third party systems to provide you with a seamless experience
To find the right IT help desk solution for your company, you should evaluate different solutions based on these criteria. We know that gathering ticketing system requirements and choosing a provider can be overwhelming, and it is important to make sure that they will provide all of the features you need in order to maintain a high level of customer satisfaction.
Now that you know what your criteria should be in order to find the right IT help desk solution, we recommend reviewing the IT help desk software solution Giva provides to businesses like yours. It is important to choose a solution that will meet your needs in IT service management and help you to provide the best customer experience.