How Personal Knowledge Management (PKM) Fits Into ITIL Knowledge Management
In almost every profession and job, personal knowledge management (PKM) is something most of us do every day without realizing it.
When you start a new job and learn the ropes, you take notes and organize them (ideally) so you can do your job better.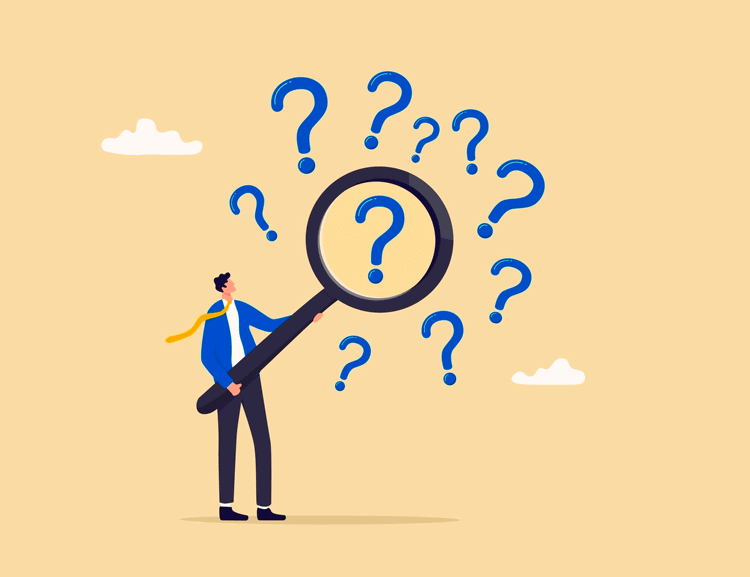 Photo Attribution: eamesBot/Shutterstock.com
As an IT leader, there's a good chance you have a team of IT professionals who practice personal knowledge management (PKM) — with or without realizing it — so the question is, how can you leverage their PKM for the IT organization's Knowledge Management System (KMS)?
In this article, we explore how personal knowledge management fits into ITIL knowledge management.
What is Personal Knowledge Management (PKM)?
According to research and studies on this topic, dating back to 1999, personal knowledge management "is a process of collecting information that a person uses to gather, classify, store, search, retrieve and share knowledge in their daily activities."
It's described as a bottom-up approach to learning and knowledge management, as it is self-directed. In particular, knowledge management supports workplace activities and work, especially since many business leaders think "that knowledge workers need to be responsible for their own growth and learning."
Like anything we learn, either through study or experience, there are four stages or levels of personal knowledge management (also known as CODE):
Capture: Collect and save valuable information from your working day, things you've just learned, and something that you need to remember.
Organize: Break this new knowledge and information into smaller chunks so it can be used at a later date.
Distill: Extract pieces of this new information, either for a project you're working on, a problem you're trying to solve, or for future goals.
Express: Make use of this new knowledge in some way.
Everyone who collects and uses the knowledge they accumulate goes through the same four stages. We all store information, manage this new knowledge, use it to enable action, and then gain mastery over what we've learned.
Why Should Everyone, Especially Knowledge Economy Professionals, Practice PKM?
Personal knowledge management goes by many names, such as note-taking or even personal information management (PIM), but it's simply "having a mindful, intentionally-designed workflow to manage documents, emails, ideas, and other information that crosses your desk and your mind."
Busy professionals need a knowledge management system more than anyone. If you don't have one already, building a system to capture new knowledge and information will benefit your career.
At the same time, IT Service Management (ITSM) and IT Information Library (ITIL®) leaders should encourage IT team members to utilize personal knowledge management apps and implement a personal knowledge management system. Not only will it benefit everyone on the team, it will also be useful to the IT department as a whole. More about that later!
For individual IT team members, creating or refining PKM is useful for several reasons:
You will make quicker connections between pieces of information
You can capture new information more effectively so that it doesn't go missing or forgotten when you need it most
It will save you time. Instead of searching for emails, web pages, eBooks, Twitter threads, articles, or anything else you've found, PKM will keep everything in one place
It will save you even more time to accomplish tasks that rely on the new pieces of knowledge and information you've come across
For those who intentionally help colleagues, this newly-collected knowledge could be useful for them, as well, on tasks they're trying to accomplish
With this in mind, let's take a look at some of the ways people can collect and organize their own knowledge on any one subject. And then how IT teams can benefit from staff implementing personal knowledge management systems.
Best Tools for Personal Knowledge Management
It's a difficult question to answer, "What are the best personal knowledge management software apps or tools?" or even answering the question, "How to build a personal knowledge management system?"
The reason for this is we are all different. What works for one person might not work for another.
However, in an IT working environment, especially for IT leaders wanting to leverage personal knowledge management for the sake of the team, it's worth encouraging staff to utilize PKM tools to build a digital system.
Writing things down on paper is incredibly useful. It's said to reduce stress and improve recall, compared to digital methods, like note-taking apps on phones.
However, for capturing personal knowledge in a workplace, for the benefit of employees and the whole team, note-taking apps are the most effective method. Make sure whatever you select is cloud-based (SaaS) and comes with collaborative, sharing, and premium options.
Here are a few of the most popular PKM apps, or note-taking apps, you can use for personal knowledge management and building a personal knowledge base (PKB):
. . . And, of course, there are many more.
Taking this to the next level involves building a Personal Knowledge Base (PKB): let's take a look at how you can do that . . .
How Can You Build an Organized Personal Knowledge Base?
Once you have a knowledge management tool, it's time to put the following best practices into action for organizing a personal knowledge base (PKB):
Keep everything that you need to remember: Links, documents, articles, and take pictures of every hand-written note.
Don't overload yourself, either. Use some judgment as to whether a piece of information needs to be recorded. If it's helpful for your personal life but not your job, then keep that in a separate app.
Get organized: Use categories, tags, and even a color-coded approach so that everything has a place and you know where everything is meant to go. For example, you could categorize solutions using various technology-related labels, with separate tags for management practices, policies, and other topics.
Adjust and iterate: Maybe after a few months with a particular app, it's not working. You either need more or fewer features, or the UX/UI isn't for you. That's fine. Just make sure you can transfer everything to a new app before doing this.
Put this knowledge into action: The human mind is a massive recall engine. We make natural connections between events, pieces of information, and our experiences. At times, we can see patterns that don't exist. However, we always benefit from a little prompting, so when you're trying to solve a problem, make sure to check your personal knowledge base software for anything that will help with whatever you're trying to do.
How IT Teams Can Benefit from Staff's PKMs and PKBs
ITIL managers can empower their teams to build and organize their own PKBs and then share that knowledge with the organization. That's one of the main benefits of staff spending time collecting and organizing knowledge.
Yes, it helps individual team members. But, a larger benefit is the fact that managers can tap into these PKBs for the whole IT team.
One way to do this is to ask team members to either collaboratively share their PKM notes and files once a week. Or they can provide admin-level or collaborative access to the IT manager responsible for the ITSM Knowledge Base. This way, files, and information can be taken from personal knowledge bases and incorporated into the group's knowledge base.
Before team PKB information is incorporated into the organization's knowledge base, it's important to search and cross-check for keywords and tags. Otherwise, you might risk accidentally inputting the same information twice. However, after performing this pre-check, it creates a synergistic process, as the more information a team collects and has access to, the more the entire organization benefits.
Want to Improve Your ITSM Team's Knowledge Management Systems and Processes?
Use Giva's Knowledge Management SaaS platform. Since 1999, Giva has delivered a market-leading cloud-based knowledge management software solution.
See for yourself why our customers rate Giva's cloud solutions 4.9 out of 5 stars. Sign-up for a 30-day free trial, or talk to us for a no-pressure customer service software demo.