Thomas "Bart" Barthold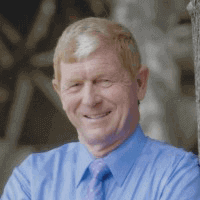 Thomas "Bart" Barthold is an independent senior ITIL instructor with over 19 years of experience in combining ITIL knowledge with practical expertise in running a world-class support organization. He holds an ITIL Expert certification and an MBA, and he has taught various ITIL certifications since 2004.
Bart is known for his outstanding performance in IT service management and is a recipient of the Help Desk Institute's prestigious Team Excellence Award in 1998. He also finished second in 1997, making him one of the most decorated IT service managers in the industry.
Bart's philosophy revolves around three fundamental beliefs: to have an extraordinary business, one must have an extraordinary IT department; value is created by delivering the right IT services to optimize business processes, and becoming a strategic business asset should drive every IT department.
As an experienced ITIL instructor, Bart introduces world-recognized IT Service Management (ITSM) best practices in a controlled manner, ensuring early adoption and inspiring staff to look for continuous improvements in areas needing alignment. He encourages IT staff to come in every day looking for things needing improvement as part of the Continuous Service Improvement life cycle stage.
In addition to his ITIL instructor role, Bart also consults with companies on adapting ITIL best practices. He started and ran a world-class service desk and was a practice owner for Service Desk, Incident Management, Problem Management, Change Enablement and Service Level Management.