Giva Guide to Knowledge-Centered Service (KCS) in IT
Knowledge-Centered Service (KCS) in ITSM is a way of capturing and retaining internal knowledge while people are working.
KCS Meaning
Knowledge-Centered Service (KCS) is a system and training process comparable to ITIL®. It's a system of best practices that IT service management teams can adopt to improve knowledge retention, iterative learnings, and lessons from critical incidents and change management.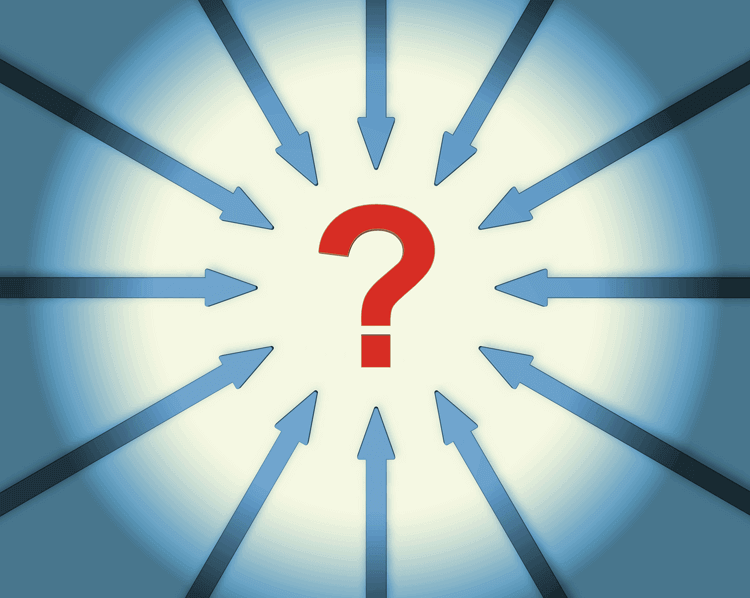 Photo Attribution: jörg röse-oberreich/Shutterstock.com
KCS methodology is not new. As a concept, KCS dates back to 1992, although the organization behind it — the Consortium for Service Innovation (CSI) — first consolidated the system they developed in the early 2000s.
KCS has proven successful at transforming hundreds of businesses' IT teams' approach to work-based knowledge retention, management, and processes.
In this article, we will explain the advantages of a knowledge-centered approach to IT service management, and how to implement KCS across your organization.
What is KCS in IT?
Knowledge-Centered Service is a way of capturing and retaining knowledge, as it "enables [an] organization to improve its ability to capitalize on what it collectively knows."
In 1992, the Consortium for Service Innovation (CSI) was founded, a non-profit partnership of organizations trying to implement technology solutions to help IT organizations capture knowledge more effectively.
Over time, the CSI realized that access to the right tools wasn't the problem. Instead, the focus switched to how people could be trained to capture knowledge as a by-product of work automatically.
The result is a process known as Knowledge-Centered Service (KCS). In the same way that ITIL (IT Information Library) is a training system owned by a private company, Axelos (now a PeopleCert brand), so is KCS.
IT professionals and organizations can be trained in Knowledge-Centered Service, earning qualifications from CSI and training providers who deliver their programs. It's a powerful skillset to equip your team with, and it can complement other approaches, such as ITIL for IT Service Management teams (ITSM).
Advantages of Knowledge-Centered ITSM 
Knowledge-Centered Service might not be as well-known as ITIL; however, numerous large organizations, including Salesforce, HP, Oracle, Dell, and many more, use this approach.
As CSI outlines, there are several reasons for some of the biggest tech companies in the world adopting KCS. In the first 3-9 months, organizations and teams experience:
25–50% shorter resolution times (better ability to process requests)
Decreased escalations and better first call resolution rates
Enhanced knowledge worker confidence, job satisfaction, and skills
Over the next 18-36 months, continued use of KCS produces the following benefits:
Finding ways to improve functionality and procedures
User experience indicators and tendencies helping to yield better business results
Significant increase in self-service user success
Promoting proactive consumer involvement by enabling analytics with predictive and preventive capabilities
Less time is spent training new staff
Allowing users to use AI to identify solutions more successfully
However, the Consortium for Service Innovation cautions against IT teams expecting miracles: "The degree to which the knowledge worker consistently reuses, links, improves, and — if it doesn't exist — captures knowledge as they resolve issues is directly related to the degree to which the organization will realize the benefits of KCS."
"Maximizing and sustaining dramatic KCS benefits is fundamentally about people and their understanding, buy-in, beliefs, and behaviors. The workflow model, content standard, and technology are enablers."
In other words, if training, awareness, workflow models, and technology aren't aligned around the people in your team to capture knowledge, then a KCS approach will fail.
When the CSI published these guidelines, they mentioned using AI (artificial intelligence) "to improve user success in finding resolutions." However, at the time, they were referring to earlier iterations of AI tools and software than what we have access to today.
Now there are dozens of popular, easy-to-use foundation model-based tools, such as Google's Bard, OpenAI's ChatGPT-4, and numerous others. Largely through a user-led effort, organizations are quickly adapting to the acceleration of AI adoption, and that is filtering into customer resolution, support, and knowledge base processes.
How will enterprise organizations adapt and will these new AI tools provide long-term value? That awaits to be seen.
Let's look at the steps you can take to implement Knowledge-Centered Service (KCS) in ITSM.
How to Implement Knowledge-Centered Service (KCS) Tech in ITSM
As a process, Knowledge-Centered Service is a continuous knowledge-capturing loop. If you already have techniques for collecting information for an internal knowledge base, this should feel fairly similar.
Here is the five-step process for IT teams wanting to implement a Knowledge-Centered Service:
Capture Knowledge

KCS starts in the same place as most ITSM processes: Support tickets and requests coming in.

When IT team members respond to and create support tickets, have them check: Do we already have an internal knowledge base article on this?

If the answer is no, or the documentation is incomplete or unclear, then flag this as something to record and add to the team's collective knowledge. It's that simple. Taking this approach, the information being captured is based on real-world examples of problems the IT team members are solving.

Structure Knowledge

Every internal knowledge base article needs to be easy to find and understand. This way, new team members can quickly get up to speed, making them useful for onboarding and training.

When the same support tickets keep occuring, internal knowledge base articles and documents can also be turned into self-service content. If an issue is easy for end-users (e.g., internal or external customers) to solve, then this will reduce the number of support tickets coming into the help desk.

The most efficient way to structure knowledge is to use a template. Capture everything you need in the same format. It will simplify the process and make it easier for busy IT team members to document what the organization needs.

Reuse Knowledge

Ensure the standard operating procedure (SOP) for IT team members is to check the internal knowledge base first when new issues appear.

Make sure the search functionality is user-friendly, so that issues are easy to find. Otherwise, staff could spend more time than they need searching for a solution when the documents already exist.

When training new team members, show them how to use the system and create new knowledge base articles. Ask more experienced staff to share articles with them as part of the training process. This way, everyone benefits from the KCS system.

Improve Knowledge

Once enough internal knowledge has been accumulated, IT team members will spend less time creating content from scratch. As processes become more streamlined, or systems change, articles can be updated.

Or when agents spot gaps in knowledge base articles, they can update them so they are clearer, more thorough, and helpful.

Improve the Big Picture with Captured Knowledge

Adopting a KCS approach can also positively impact the big picture, such as ITSM strategy, ITIL, and change management.

IT leaders can use big projects or quarterly assessments of KPIs to identify operational improvements using knowledge-base content. It could be as simple as updating the self-service articles using new knowledge captured. Or changing software and systems to improve the customer experience.

A Knowledge-Centered Service is as much about big picture changes as it is capturing the micro-details.
Key Takeaways: How Your IT Team Would Benefit from Implementing Knowledge-Centered Support Services (KCS)
There are many benefits to implementing a Knowledge-Centered Service, such as:
Resolution times can improve 25-50%, along with other KPIs such as first-contact resolution (FCR) and average handling time (AHT)
Improved IT team member job satisfaction, skills, knowledge, and confidence
Reduced training time
A reduction in the number of support tickets because customers can find answers in the self-serve tools
An increase in customer satisfaction scores and other customer-centric metrics
Improving IT features, functionality, processes, and policies for the benefit of customers and team members
Here are the five steps you need to take to implement KCS:
Capture Knowledge
Structure Knowledge
Reuse Knowledge
Improve Knowledge
Improve the Big Picture with Captured Knowledge
Would your organization benefit from knowledge management? Sign-up to Giva today: Delivering a suite of IT, ITSM, and ITIL tools since 1999.
Start a Free Trial with Giva today: IT help desk to customer service, we've got you covered.