Avoid 10 Mistakes When Buying Any Software or Cloud Application
Customer Service VPs & Directors - Senior Customer Service Leaders Webinar Series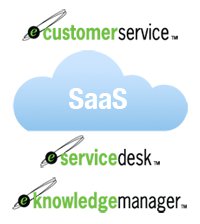 As a VP/Customer Service Director, are you and your team prepared to engage with any software or cloud vendor to make a new purchase or upgrade?
Do you know the right questions to ask to quickly draw distinctions between vendors and identify strengths/weaknesses?
Would you like a head start on documenting your feature requirements?
At this Webinar, you will learn to:
Avoid 10 mistakes that even the most experienced VPs/Customer Service Directors make that cost a lot of time and money


Lead the vendor qualification process with expertise and confidence


Effectively coach your team on how to shortlist the right group of vendors for a rigorous vetting process


Negotiate a better license agreement for your company


Attend this Webinar and receive a complimentary series of White Papers with 40 tough questions to ask vendors and a Needs Assessment Excel tool to help document your requirements.
Register now by clicking on a session time: