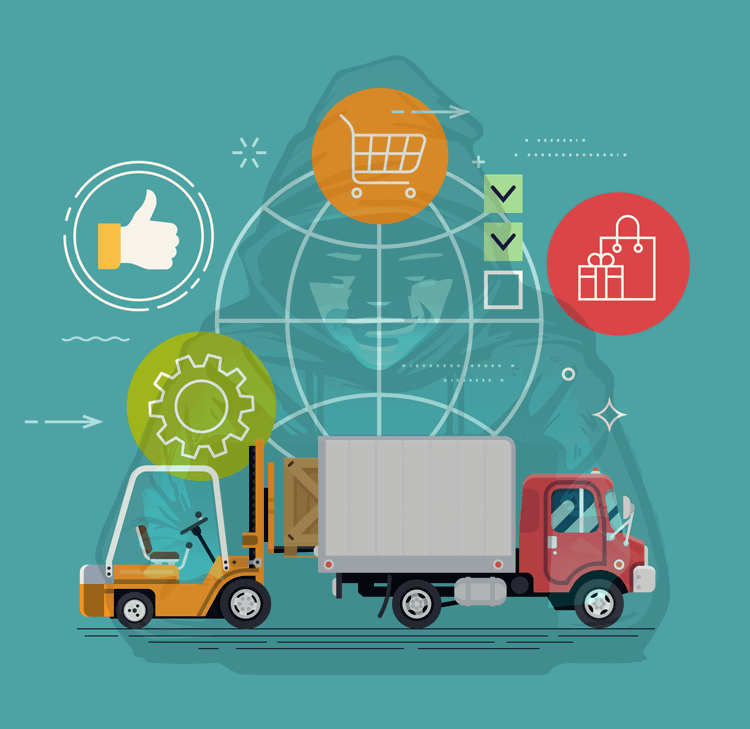 Photo Attribution: Mascha Tace & Evgeny Bornyakov/Shutterstock.com
Supply chains are networks between an organization and others who provide materials or products eventually destined for a consumer. A supply chain can be complex. Besides physical resources, it can also handle things like digital information, entities, and even people. Depending on the size of a particular organization, they can have entire teams dedicated to overseeing a supply chain. It can be a vital component to the operation of any business.
Why is supply chain security important? If there is no product, there is no business. Disruptions to the supply chain can cripple an organization. Not only do they need to be concerned about their suppliers, but they also need to guard their systems. Supply chain cyber attacks can fracture lines of communication, records of transactions, inventory, and forecasting for the future. Cyber criminals have found supply chains to be a source of valuable information about an organization's current or future plans, as well as being a source for general confidential information not intended for outsiders. If you work with your organization's supply chain, how can you protect yourself? How can you ensure business runs to forecast? We have some tips for staying safe and operational.