Scheduled Changes-IT Change Management Cloud
This report allows a service group an easy way to see all changes assigned to them. They can use it to balance resources within the group. The report may be further refined to show all changes in increments of the next 24 hours, 1 Week and 1 Month.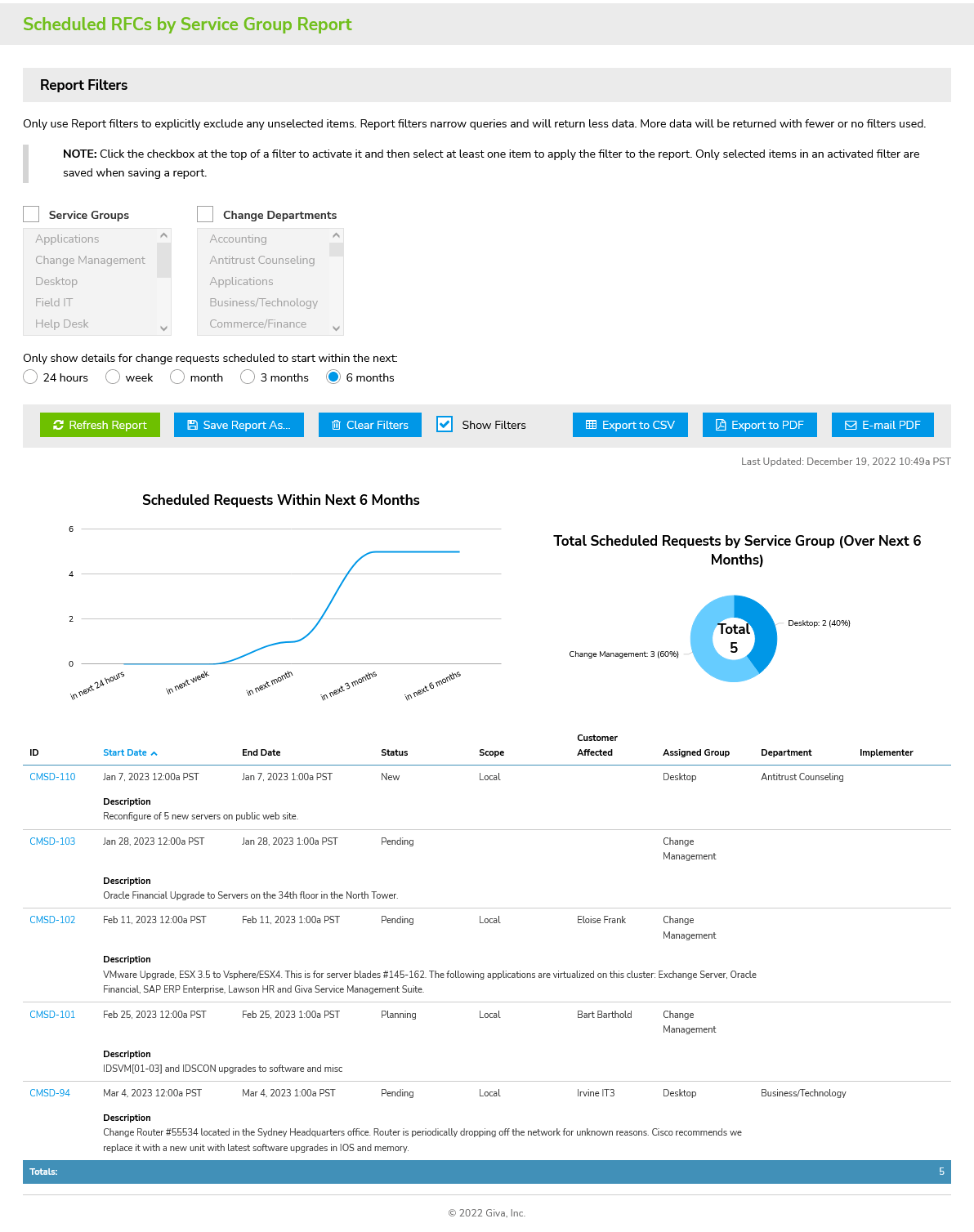 To learn more, view the eChangeManager demo!
Easy-to-use Schedule Changes by Group Report-Giva eChangeManager