Integration with Help Desk
Creating a ticket and attaching an eChangeManager RFC is easy and quick. In the first screen below, you will see that the help desk simply create a service request stating that the problem occurred after the installation of the new IP telephone system. See the subject field below.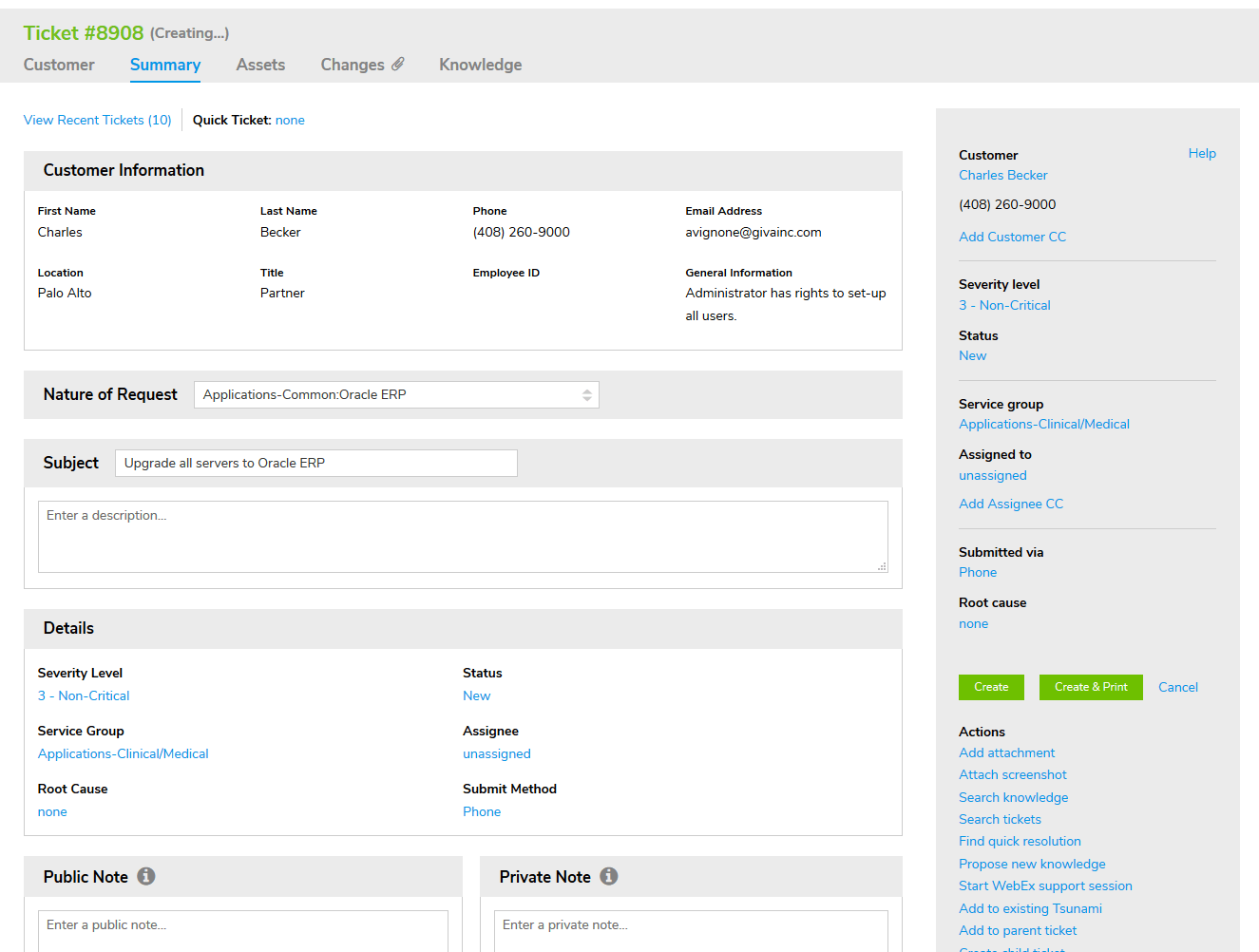 To learn more, view the eChangeManager demo!
RFC Integration with Help Desk-Giva eChangeManager & eHelpDesk