RFC & Help Desk Service Request Integration-Giva eChangeManager & eHelpDesk
Next, the helpdesk agent clicks on the, "Change Requests" tab. This tab displays all the changes that were scheduled. By clicking the radio button next to the appropriate change record number (change record #70) and clicking "Save", eChangeManager is able to track how many tickets were open and the time spent resolving issues associated with changes.
Both the Change Manager and management now can quantify the quality of their change process. The Induced Problems report lists all changes that had induced problems, the total number of problems, the types of problems and the cost in person hours to the helpdesk.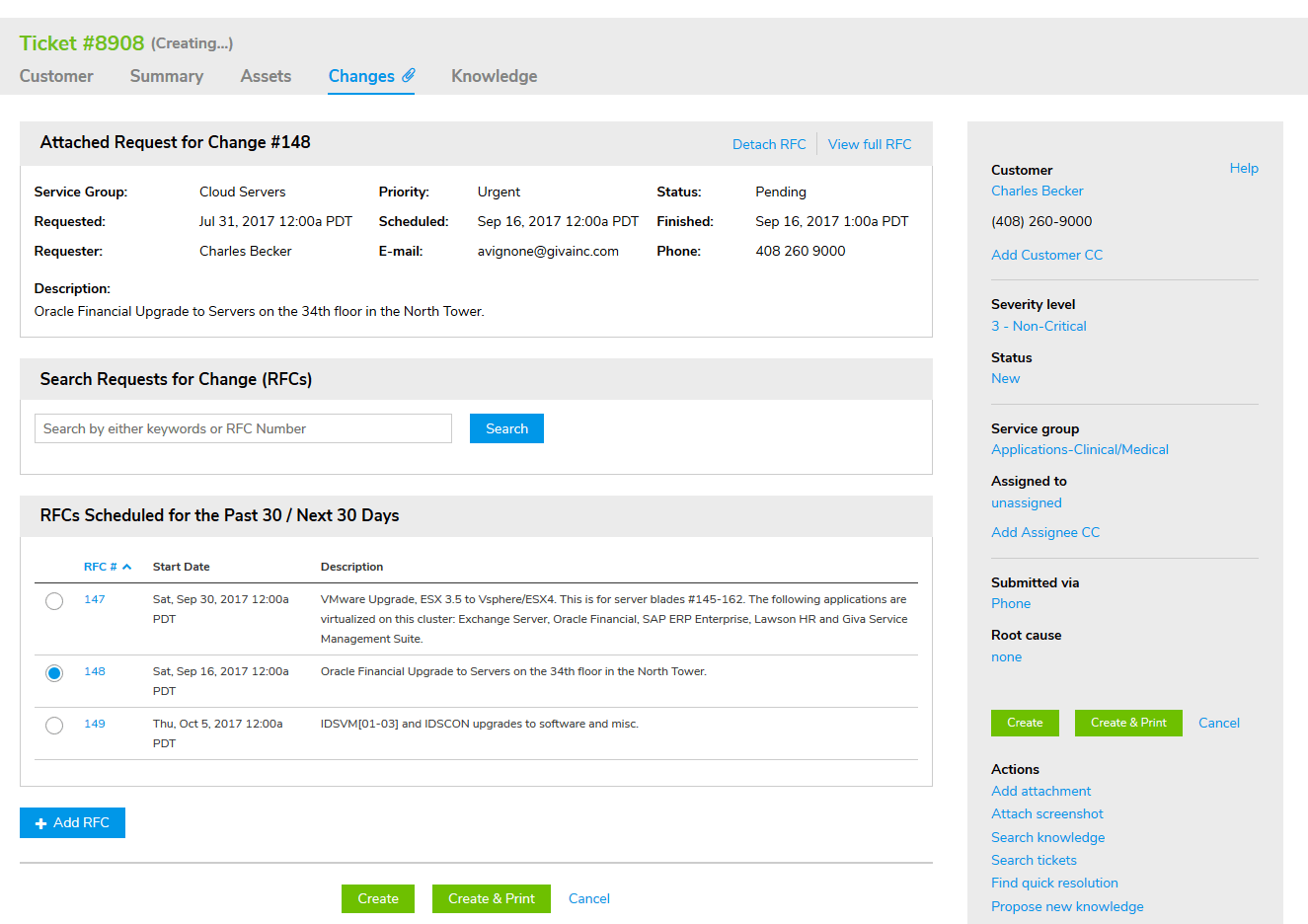 To learn more, view the eChangeManager demo!