Easy-to-use Backed Out Changes Report-Giva eChangeManager
Changes are backed out when the change did not go as planned. This report allows you to query by Service Group(s), Priority(s), Scope(s), Change Category(s) and date range. The Change Manager uses this report to gather information for constant change process revisions for improving customer satisfaction. The goal should be no backed out changes. Reviewing data from this report should help you achieve that goal.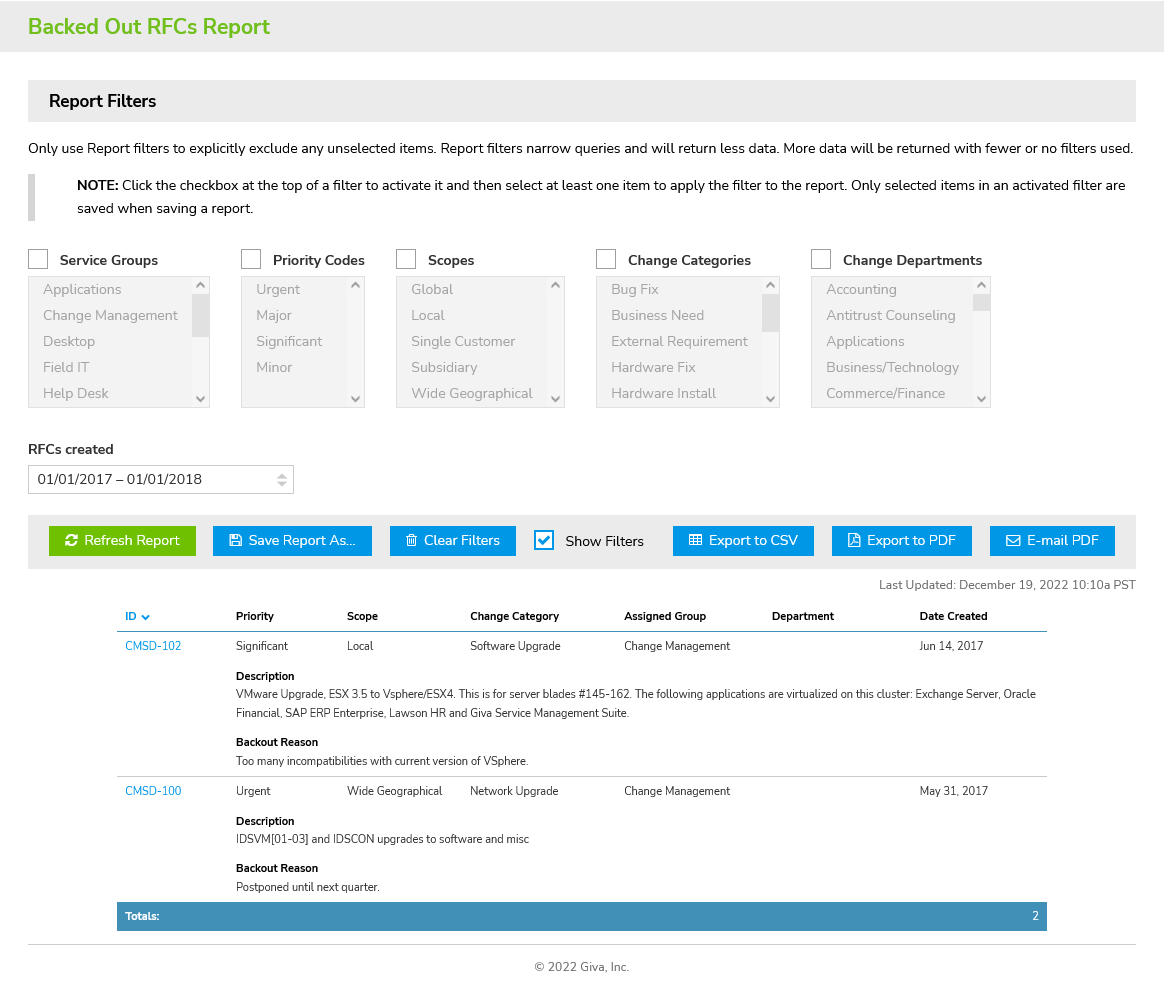 To learn more, view the eChangeManager demo!