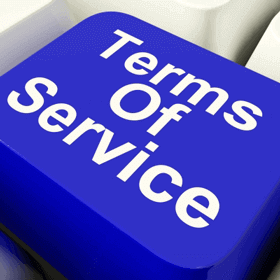 Organizations prepare service level agreements (SLA) detailing the services provided to their customers. These agreements describe how the work of the service organization is prioritized along with agreed upon response and resolve times.
For example, In order to provide optimal first level support service to all departments, all problem and repair calls might be received by a central Help Desk. This first level provides a platform where:
All problems will be recorded
Problems will be resolved or assigned to the appropriate specialist
Problems will be monitored etc.
An SLA describes the factors influencing first level problem determinations, such as:
Number of customers affected
Effect on business mission
Context of problem etc.
Tables used to define severity levels describe how calls are prioritized and the associated response and resolve commitments.
Single point of contact responses can be determined using the following criteria:
Orders for new equipment provided by manager
Data entry service
System sign on request etc.
Does your business need a service level agreement? To ensure your SLA is consistent with best practices and contains all relevant topics and details, Giva provides much more in-depth coverage of this subject, using a help desk/customer service agreement as an example, in our whitepaper Sample IT Help Desk Service Level Agreement (SLA), which you can view online or download for free.