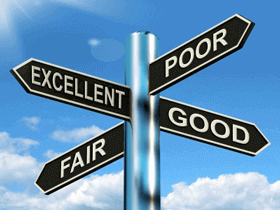 A help desk must be the proper catalyst for a client's business goals by providing the assistance, analytics, or software necessary for growth. Whether new or well-established, an underrated obstacle in achieving successful business results is the maturity level of your help desk. Thankfully, Giva has crafted a 25 question assessment spreadsheet designed to help gauge the functionality of your help desk.
It is important for a service desk to be a productive business partner. The assessment is divided into five categories: processes and best practices, organizational integration, technology optimization, staff development, and information management. Analysis questions cover everything from incident reports and stakeholders needs to use of IT and employee advancement.
Here is how it works. You rate your organization on a scale of 1 (low) to 5 (high) for each question, equaling a total of 125 points maximum. You are then provided a Maturity Index scale, ranging from "actualized" to "non-existent," with descriptive sections corresponding to your possible scores. These helpful evaluations provide guidance on improving the functionality and value of your service desk.
Giva strives to be a leading example in productivity and customer satisfaction. Our 25 Question Service Desk Assessment is fashioned by professionals with all of the best techniques in mind. It is quick, painless and a highly valuable tool towards the optimization of your help desk.