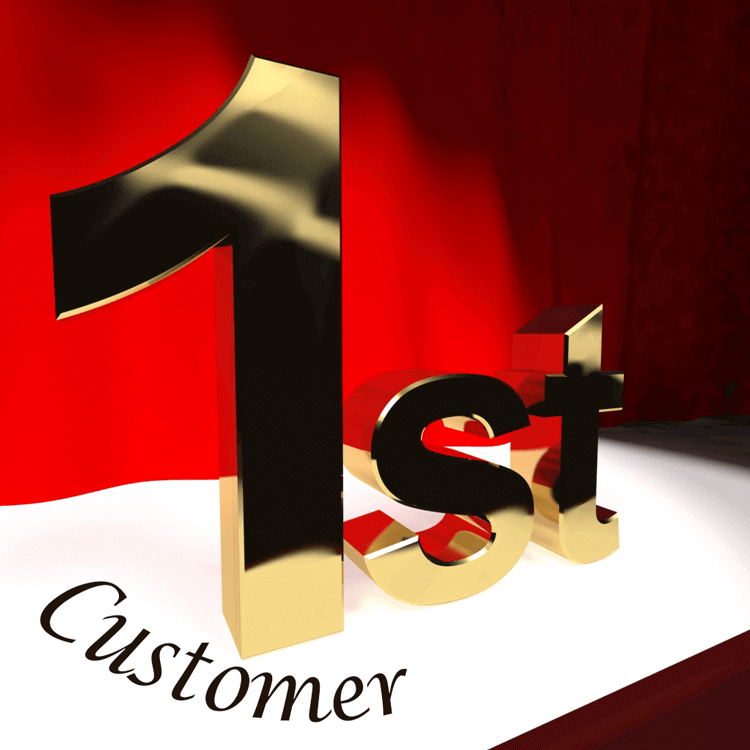 For years now, many businesses have been moving to create a customer-focused culture. Putting together teams to work on projects that are too large for one individual is not a new concept either. When a team works together, it should be with the same customer-focused mentality that the business always strives to promote.
Customer First
The entire business should adopt a customer first, or customer-focused, mentality. It starts with a clear definition and vision: our company is customer-focused and this is what that means. There has to be a standard for putting the customer first so everyone knows what is expected. Employees are key in upholding the customer first ideal. Executives have to set an example that embodies the established vision. When employees are hired, their personalities and values need to be assessed along with their skill sets. When employees are trained, there needs to be emphasis on soft skills as well as technical skills. The employees who work with the customers need to have the power to make decisions and feel encouraged to do anything necessary to make sure the customers come first.
Once all the employees are on board with the customer first ideal, it is time to actually hear from the customers. Adding the Voice of the Customer (VOC) is essential to being a customer-focused organization. The voice comes from data gathered through interviews, surveys, product trials, and so on. Customers are usually willing to provide feedback and the best way to give them what they want is to listen to what they tell you. Businesses need to keep records of more than just profit margins and sales statistics. Review loyalty and customer retention data, then collect additional data to find out where improvements can best be made.
Teams
Chances are you have teams in your organization. Maybe there is a finance team, a design team, and a product team. Whatever the breakdown of departments within an organization, the customer first ideal must be upheld. Teams within an organization are great because they often accomplish more than individuals alone and can work together to solve any problems. A good way to keep the customer first ideal at the forefront of a team is to make it cross-functional. A cross-functional team made up of members from different departments brings together many unique skill sets and perspectives.
Creating cross-functional teams that are customer-focused is a good way to provide cohesive service to customers. When cross-functional team meetings occur, issues that customers report to different departments are highlighted. Everyone can pool resources to solve the problems and teammates combine knowledge and share work to form creative solutions. With different departments working all together on one team, the customer gets smooth service from start to finish.
Overall, businesses have long been learning to work in teams and put the customer first. Combining those two ideas is the next step in improving business. Start simply with making sure employees understand the customer first ideal and that everyone fits into the culture. Take stock of company practices to ensure that the customer really does come first, particularly with direct customer service. If everyone is working together and putting the customers first, business will boom.