5 Types of Help Desk Examples: Which is Right For You?
Help desks are typically grouped according to their form of deployment, the size of a client's business and whether the software's source code is accessible and easy to alter. When searching for the perfect help desk, you must take these elements into consideration. The following is an explanation of the five main types of help desk examples currently on the market: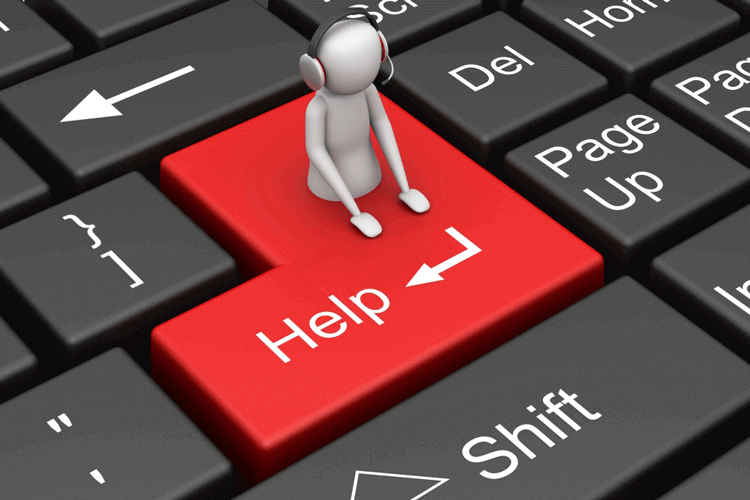 Web Help Desk

This type of software is also known as Software as a Service (SaaS). It is deployed via the cloud and all vital customer service history and information is stored on the host's servers. Businesses can sign up for a monthly, or yearly, subscription. Such contracts usually include technical services such as maintenance, updates and data storage for backups. Customers can use the help desk by installing its application or signing-in to their accounts via the vendor's site. Because this type of help desk software requires minimal maintenance, the vendor is responsible for technical services and the application comes at a low intermittent price. Small and medium enterprises (SME) usually utilize this type of software because they typically do not have an internal maintenance team. Even though this is the case, it is important to note that this software is not limited to SMEs. Often times, large corporations customize it to accommodate a larger scale of tickets and users in order to deploy it in their organizations.

However, because the client's information is stored on the servers of the vendor, security and privacy concerns may arise. Therefore, it is critical that when searching for a suitable web help desk, businesses should ensure that their company of choice implements high security and takes privacy seriously. Another issue one must consider is that the price of a web help desk is recurring. Though some may view this as a disadvantage for obvious financial reasons, this provides versatility for customers to transfer to a better help desk without feeling that they have lost an investment if the software does not meet their expectations. This also motivates vendors to provide customers with their best products and customer service so as not to lose them.

On-Premise Help Desk

This is a help desk that is bought and set up on the customer's servers. After the software is purchased, it is up to the customer to ensure that the system is well maintained, protected and backed up. If the company hosting the help desk has a weak security system, important data and client information could be at risk. However, there are contracts in which the vendor is paid additional charges for maintenance. Because IT staff have firsthand experience with the company's technical functions, they can ensure that the software transitions smoothly into the business without interrupting existing infrastructure. An on-premise help desk is an expensive and highly customizable investment. For this reason, it may require an on-site technical support team, and is usually aimed at larger corporations.

Enterprise Help Desk

Rather than being aimed at helping customers only, this help desk is also used for in-house assistance. It is tasked with providing support to both the company's customers and employees so that the former remains satisfied and the latter's productivity is not hindered. The enterprise help desk can include many flexible features such as account management, service request fulfillment, and survey management. It is usually either custom-made to suit an organization's systems or is tailored for a specific business sector. The use of an internal help desk is advantageous to businesses desiring to strengthen ties and communication between departments, while simultaneously helping their customers.

Open-Source Help Desk

This help desk is quite common since it is sometimes provided free of charge. Open source software means that anyone has the freedom to access and alter a program's code without needing permission from its producers. A coder can easily improve, strengthen and upgrade any bug fixes in this help desk. One might think that because it is free, small businesses would prefer it over other help desks, but that is not the case. Organizations require highly skilled IT technicians that can successfully manage this fragile and malleable help desk, something that SMEs do not usually have.

Cloud-Based Help Desk

Like all the previously mentioned help desk solutions, cloud-based help desks have the usual features required for ticket management. However, the main difference lies in their installation and use. Cloud-based help desks are a combination of web and desktop software applications, meaning that they can be cloud-based, yet locally installed. Moreover, they can be hosted on more than one server and operated by the customer or a third party. The combination of web and desktop based applications of cloud-based help desks means they can function offline and can be accessed anytime, anywhere. Additionally, the fact that they are web-based means that they are scalable and can withstand large amounts of data.