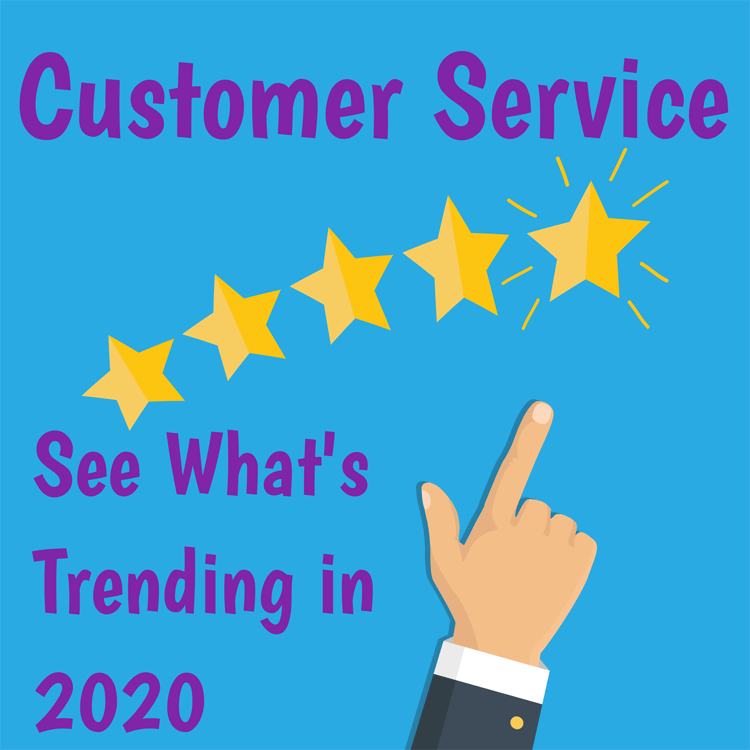 Photo Attribution: Julia's Art/Shutterstock.com
Customer service witnessed many significant changes throughout the year 2019 and the dynamic nature of customer expectations has kept businesses on their toes. Survey predictions made in 2013 said that by 2020 customer experience would overtake price and product as the key distinguishing factor in a brand. More recent surveys support this prediction. The following are some of the top expected trends for the year 2020:
Real-time service will become even more important

Immediacy is one of the key expectations of the fast-paced customers of today. This is why Amazon Prime Now is so successful and other companies are falling behind. Real-time service is not only expected, but demanded by customers who want their problems solved quickly. Real-time support is a way to reduce response times, is more convenient for customers and increases customer engagement. It is important to note that no matter how advanced AI and chatbots become, customers will always expect human options to be available twenty-four seven via contact centers, live chats and social media.

Live video streaming and cobrowsing will become the norm

Live streaming events such as product launches, Q&A sessions and promotions is a new method of keeping customers up to date and informed in an entertaining way. According to GlobalWebIndex, approximately one in four people are interested in watching video streams by brands or organizations. Moreover, cobrowsing, a form of customer service in which an agent can assist a customer via screen sharing, is becoming increasingly popular. Not only does this simplify difficult troubleshooting and complex transactions, but like live streaming, it increases engagement and improves satisfaction.

Mobile support

Omnichannel support has been around for some time now. It aims to make contacting organizations easier and more accessible. More importantly, omnichannel services should allow customers to access a company website or contact it via social media from portable or mobile devices. Accordingly, mobile web adoption is growing eight times faster than it did ten to twenty years ago and the number is only expected to increase. Today, approximately two-thirds of customers expect companies to offer CS on Social Media.

Customer experience will be more important than ever before

With the world literally at their fingertips, customers can redirect their loyalties quite easily. One misstep on the part of a product or service provider can send their customers packing. Today's customers want to be wowed and they are willing to pay more, not necessarily for the product, but for the experience they receive with it.