4 Tips for Cybersecurity During Corona Virus Fears
By now the global economic impact of the COVID-19 virus, commonly known as the corona virus, has become apparent. While hand sanitizers may be enjoying 15 minutes of fame, many businesses are witnessing a huge decline in their bottom line. The travel industry alone has endured a loss of more than USD$10 billion in just the first quarter of 2020. In Canada, the gas prices are steeply declining within days.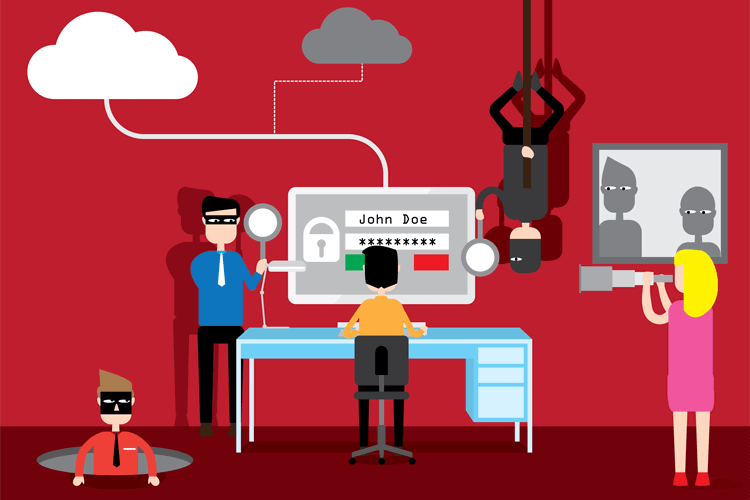 Photo Attribution: Vector Doc/Shutterstock.com
As the world comes to understand the global impact of the virus, the cybersecurity industry has to be on high alert. Most of the information and misinformation is being passed through digital media outlets. Researchers will be conducting and storing their clinical data about the corona virus and possible vaccines onto digital data management software. This has opened up many avenues for the cyber-scammers to violate and create viruses online. The fear of corona virus has created a desperation for information about the virus and its effects, resulting in readers letting their cybersecurity guard down. Scammers can easily create malicious codes disguised as sourced information about the virus. Instead of becoming easy targets, there are four things users can do to ensure safety on the internet.
Trust government sources

The best source of information is the local government and their online websites. They will be able to provide the most up to date information about the virus and any lock downs or closures affecting their citizens.

Check your sources

It is always important to check the reliability of the source of information. Although Facebook and Instagram posts tend to be the ones that gain the most clout, the information passed through them is not necessarily moderated or fact checked. It is best to look for reliable sources with information dispensed by experts, such as the World Health Organization (WHO), Health ministers, doctors and nurses.

Report misinformation

It is not just important to access reliable information, but it is also important to ensure that myths and misinformation about the very threatening virus is not spread. By reporting posts that convey false advice to the masses, the threat against cybersecurity can be further reduced. In addition, this practice will establish the need for social media corporations to better moderate the problem of "fake news". When posts are reported, it also puts the onus on the social media companies for failing to police information that affects their users' health and safety.

Practice safety during online shopping

Since many stores are running out of stock for essentials, many consumers might turn to online shopping for their needs. When making purchases on sites like Amazon or eBay, ensure that the seller is either the company itself or the seller is credible by searching through their ratings and reviews. It is always a good exercise to not provide information to websites that do not look reliable. One easy way to confirm if a site is trustworthy is to check the address bar that highlights safe sites with a green "https:" or has a lock symbol next to the web address.
It is extremely critical to stay vigilant and hold corporations accountable for cybersecurity, instead of allowing fears and desperation to overtake safety and health.