7 Essentials for IT Change Management Digital Transformation
With the constant changes in the digital industry, it becomes extremely important to have robust IT change management strategies. By applying them consistently, organizations can ensure their IT change process is swift in responding to digital transformations.
Companies can establish a powerful IT change management digital transformations plan with the following essentials: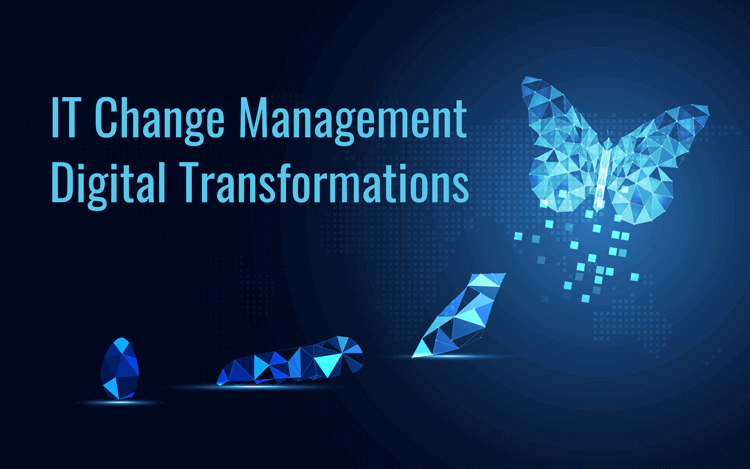 Photo Attribution: MiniStocker/Shutterstock.com
Define the change management goal

Before creating procedures for the system, it is important to understand the purpose for a company's change management. There are multiple goals businesses can choose to address, and digital transformations can boost ROI from a company's workforce. They can also give businesses competitive advantages with technological innovations.

Understand the role of the leadership

IT change management has to begin from the management level. A company's policy has to outline each employee's role in the change management process, with emphasis on the leaders' roles. This is because leaders dictate the culture of their workplace, and culture defines change management. In fact, 51% of professionals identify their workplace culture as the main deterrent of digital transformation.

Determine the limitations to the process

When companies are perpetually changing their procedures, it creates opportunity for misunderstandings and employee indifference. It can become very unrealistic for employees to implement the constant changes. Therefore, it is important to clearly outline all the requirements an incident needs to meet before starting the change management process.

Create open communication channels

A powerful way to ensure employees adopt the changes in business systems is by fostering an environment that promotes communication. Management should always be open to answering questions and concerns their employees may have. By having a plan that explains the communication process and training courses, managers and supervisors can ensure employees do not feel confused by the changes and have a willingness to adopt the changes.

Support the IT department

Most changes are implemented by the IT department and adopted by the rest of the organization. Therefore, it is very important that an organization's IT change management system details the support the management will be providing to IT, including how they will ensure their IT division is always updated on changes in policies.

Change is the only constant

Change management programs are defined by the concept that businesses need to be in a state of continuous development. Digital tools, especially cloud services, will always be improving and changing. Companies need to be prepared for these evolutions.

Evaluations of outsourced IT change management providers

If an organization decides to outsource their IT change management system to industry experts, there are key characteristics they need to evaluate:
Ensure they are ITIL and SOX compliant
Evaluate the response time and effectiveness of their customer service
Assess their change implementation speed
Understand their communication process
Assess the amount of time and resource they can reduce by managing the IT change control process
Understand the transparency of their audit and notification process
Digital transformation cannot be stopped. By not adhering to these changes, businesses can lose revenue and possibly brand loyalty. It is important to have an adaptive IT change management strategy in place to undertake these changes.