RFC Intuitive Navigation-IT Change Management Cloud Software
Every screen has the following main navigation:
Home – One click anywhere in the application to return to the home page.
Knowledge – Search the optional knowledgebase.
Change – Create or search for an RFC, view all the RFCs you have created or view the Forward Schedule of Changes.
Reports – All reports are accessible from the main navigation by making them favorites.
Settings – Administration, Marquee and Broadcast message, and password reset.
Help Center – Open support requests and access documentation.
Feedback – Provide product improvement suggestions directly to Giva.
See https://www.givainc.com/demos/ecm/02-hosted-it-change-management-software-tracking-itil-create-search-rfc.cfm for demo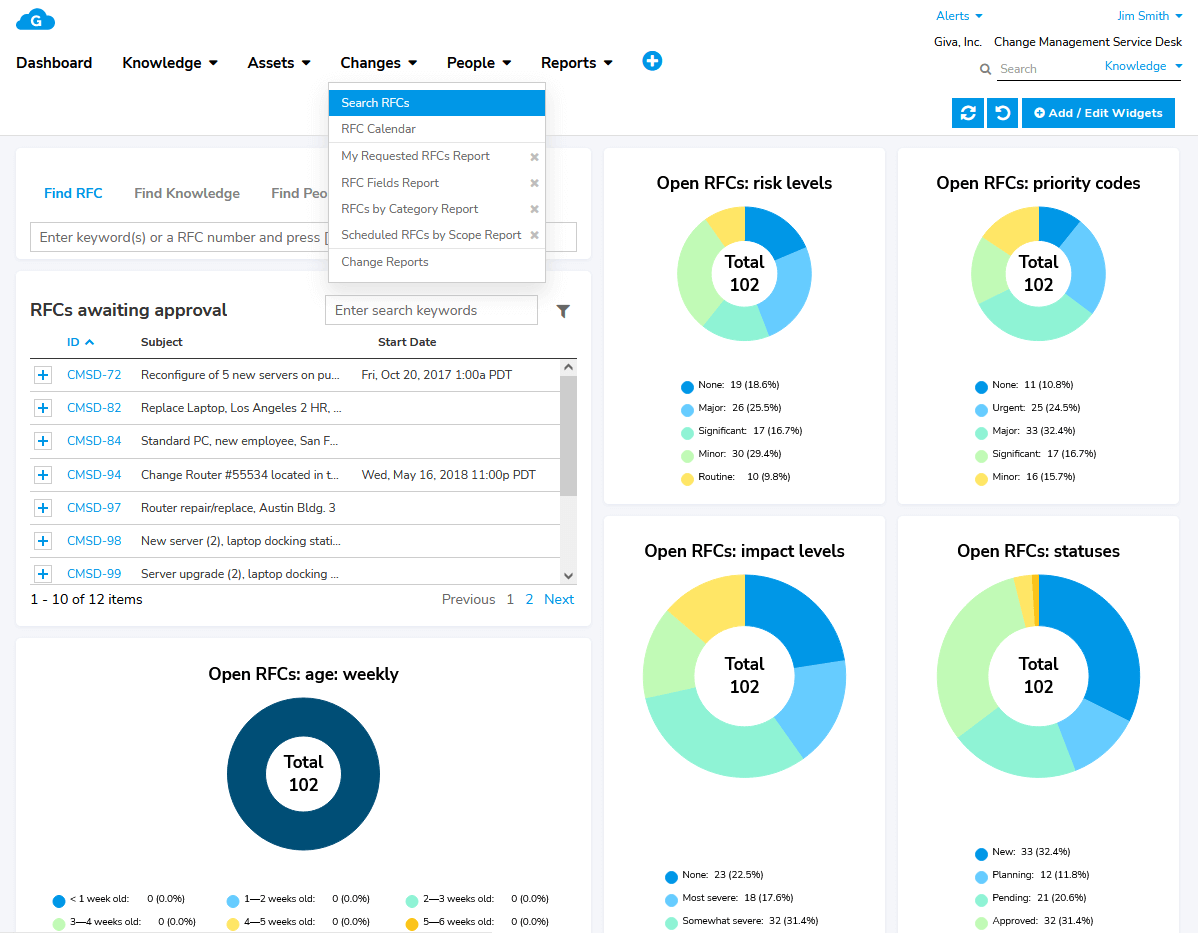 RFCs-Quick Navigation-Giva eChangeManager