RFC Rejected-Giva eChangeManager
Rejected Change.  If the Change Manager determines that the change should not continue through the change process, he makes the Status "REJECTED." He selects the "Rejected Reason" from the list of choices and writes supporting documentation in the "Change History" field.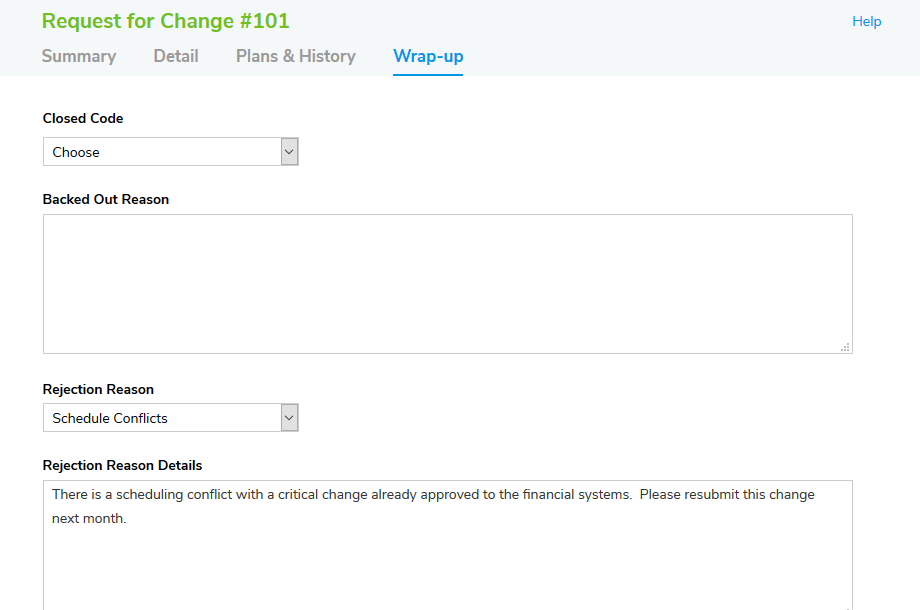 To learn more, view the eChangeManager demo!