RFC Change Manager Approval -Giva eChangeManager
Giva eChangeManager allows you to designate any system user as an approver. An Approver role is a special right. Approvers check the "My Approval" checkbox to designate their approval. In this example, according to the business rules setup, 3 approvers are required for an RFC to be approved. First, Jim King gave his approval. However, Charles Becker is a Change Manager. He can unilaterally approve an RFC. An Emergency Committee member can also do this. In this case, Charles Becker has overridden the normal approval workflow process which required 3 approvals and the RFC is immediately approved and designated as such.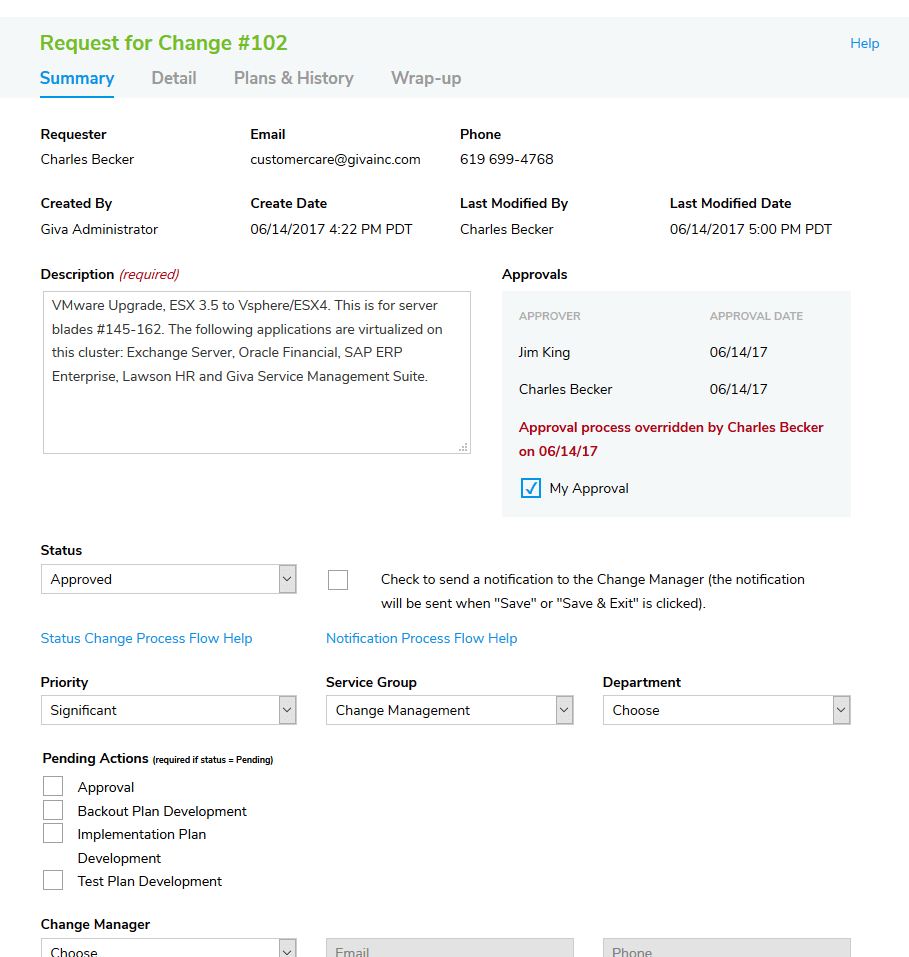 To learn more, view the eChangeManager demo!