RFC Team Approval -Giva eChangeManager
In this example, according to the business rules setup, 3 approvers are required for an RFC to be approved. Dave Swing, Jim King and Bart Barthold all gave their approval on the same day. They are all users with approval rights, but not Change Managers or Emergency Committee members. The "Team Approval Date" is the date that the last person approves the RFC.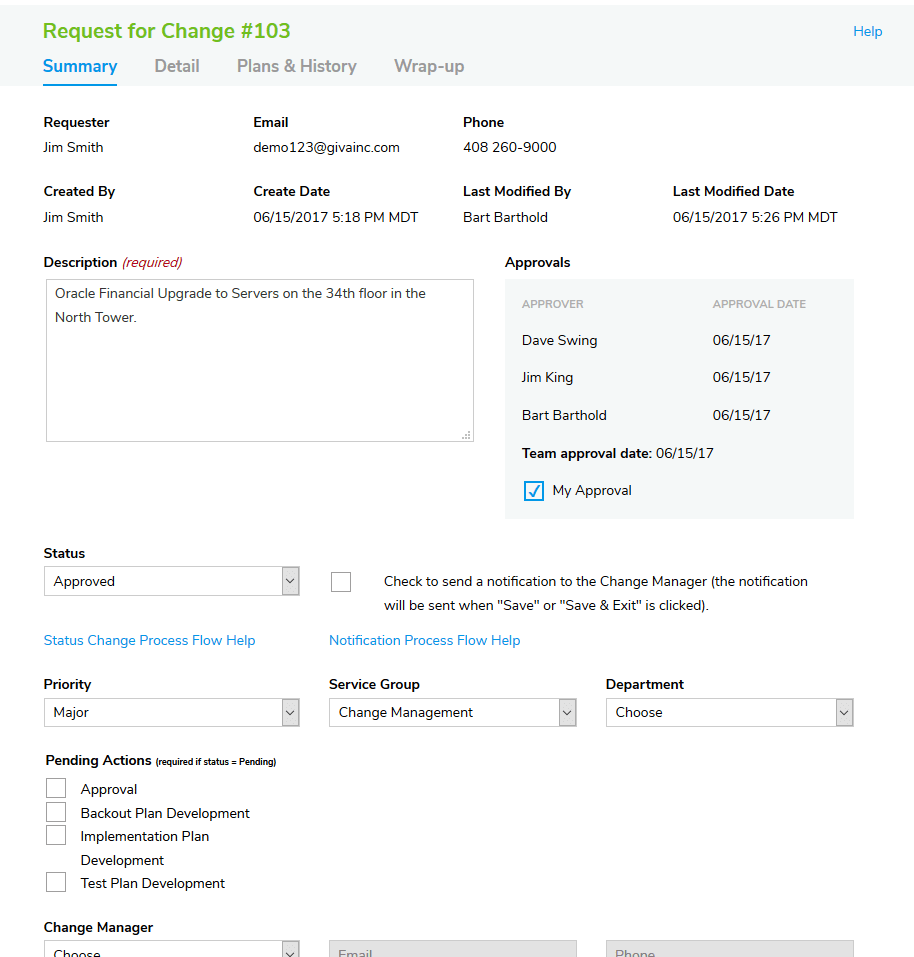 To learn more, view the eChangeManager demo!