Urgent Change-Giva eChangeManager
A good change management process must have a way to bypass the normal approval routine. When the Change Manager receives a RFC that he deems urgent, he changes the priority to "URGENT," the status to "PENDING" and the Waiting Code to "AWAITING APPROVAL." Giva eChangeManager automatically notifies via email the Change Advisory Board (CAB) and the Emergency Committee (EC) of the urgent RFC.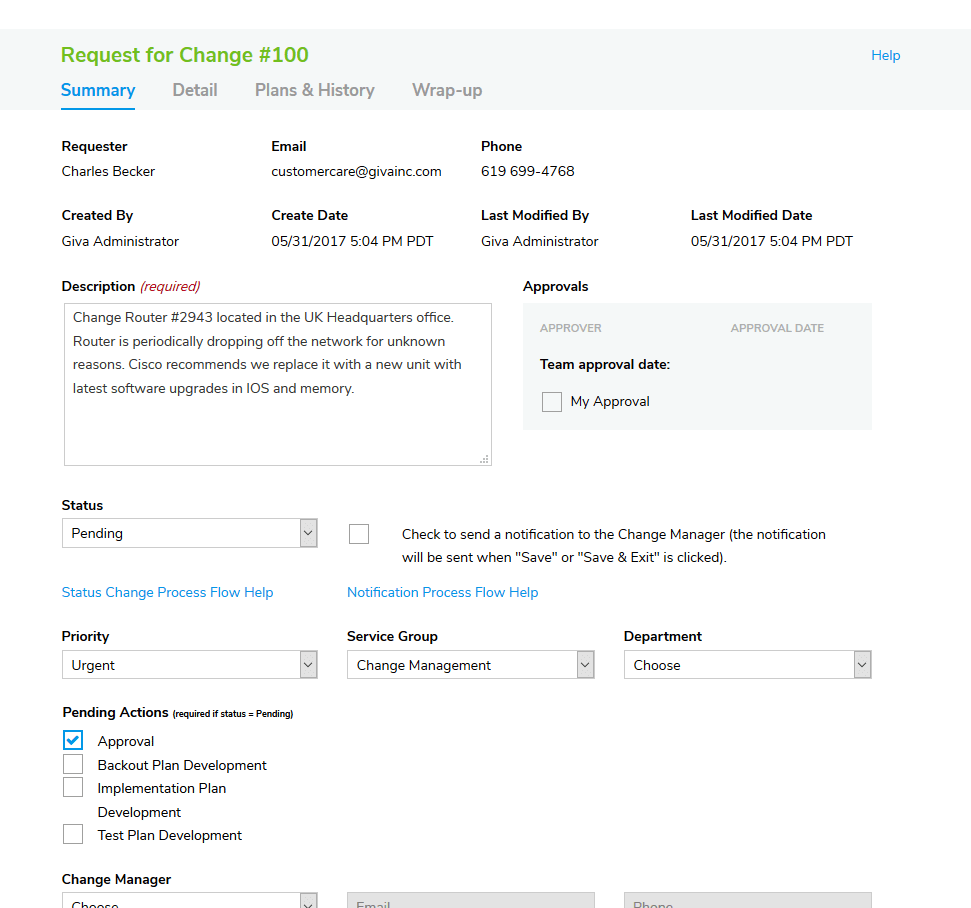 To learn more, view the eChangeManager demo!