Easy-to-use Successful Changes Report-Giva eChangeManager
This report displays all changes that have been successful. An improvement in the change management process most often comes from analyzing changes that when well. The report allows you to query by Service Group(s), Priority(s), Scope(s), Change Category(s) and date range.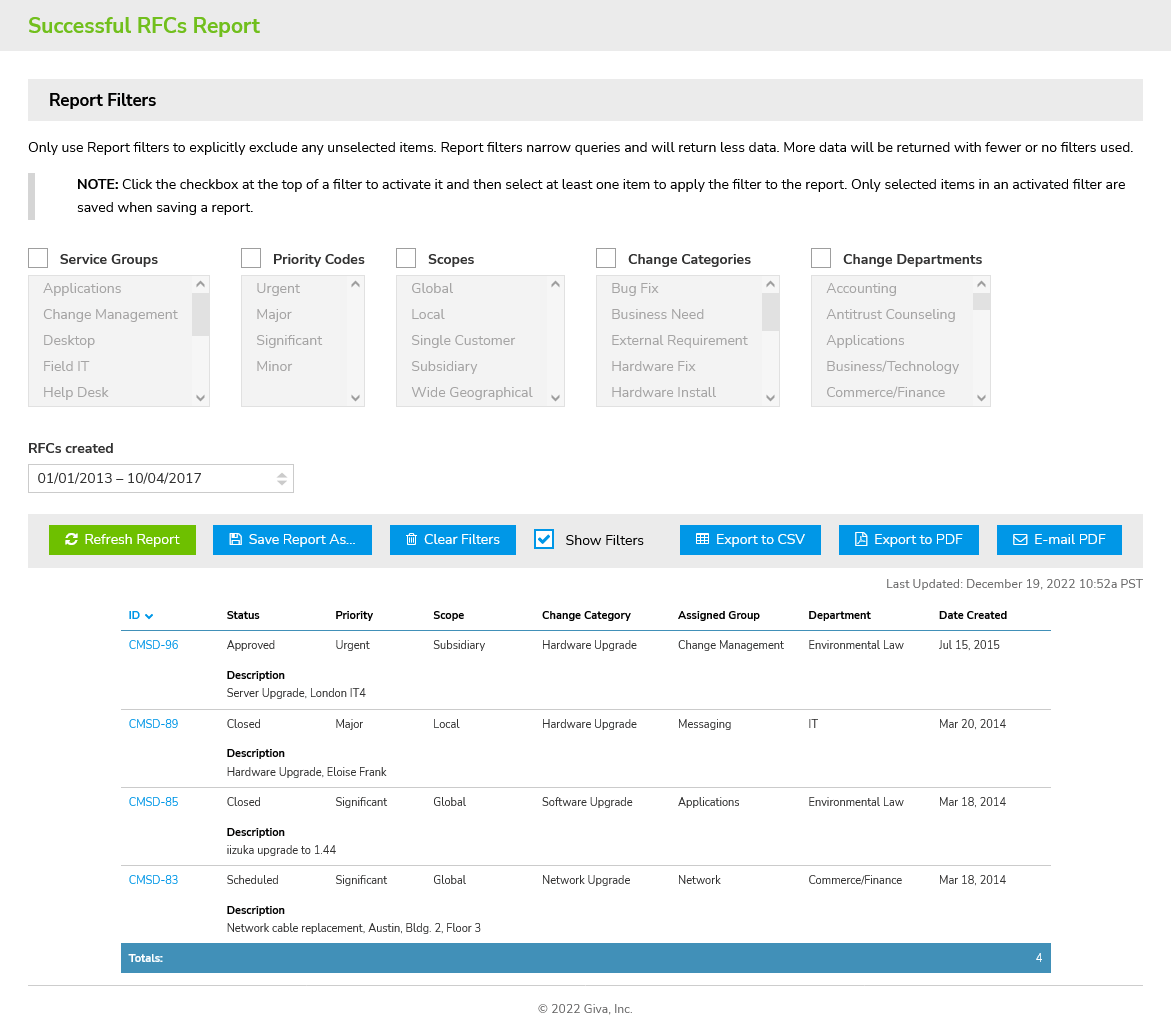 To learn more, view the eChangeManager demo!