RFC Plans & History-Giva eChangeManager
Plans & History contains all the implementation, test and backout plans. It also has links to any attached files.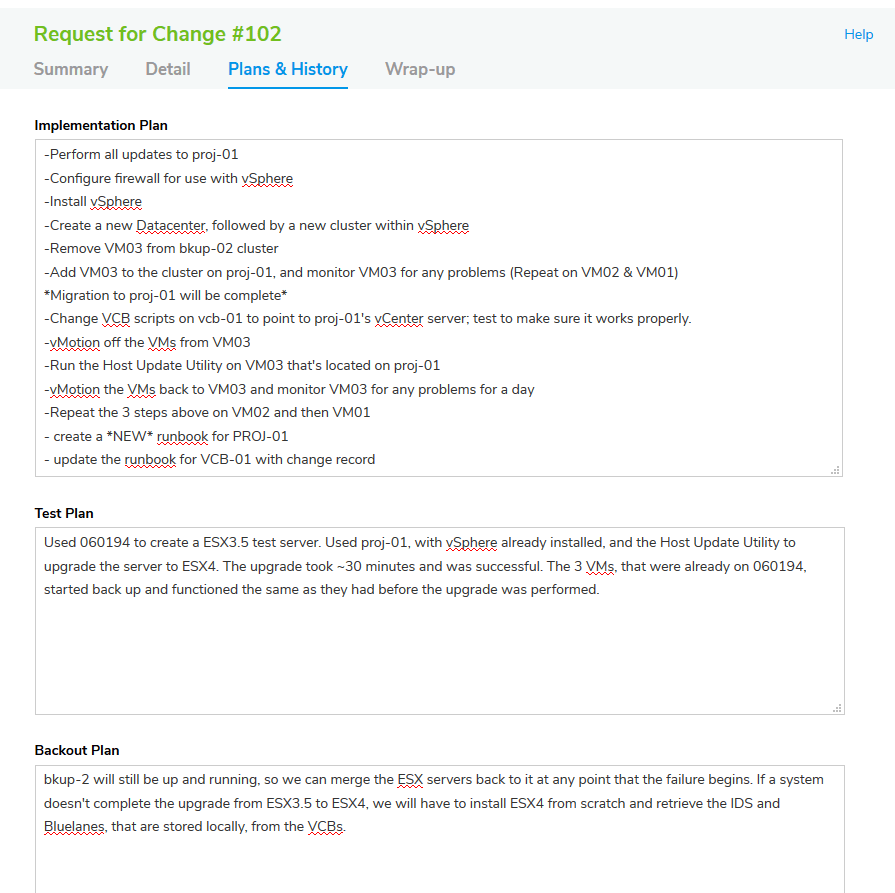 The Change History field is a diary field (no edit). This is where reviewers and others enter notes. It is also, where eCM automatically documents any changes to the RFC.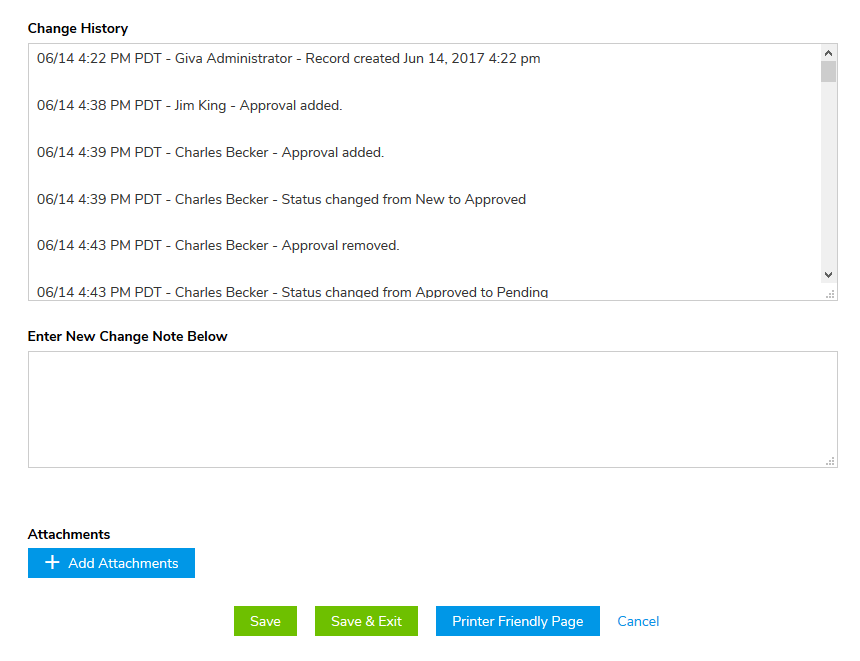 To learn more, view the eChangeManager demo!