RFC Forward Schedule of Change-Integration with Help Desk-Giva eChangeManager & eHelpDesk
When using Giva eChangeManager with Giva eHelpDesk and an enforced change management process (i.e., all changes go through change management), IT realizes two significant benefits. First, the helpdesk is constantly informed of all scheduled changes through reading the Forward Schedule of Changes Report. This report lists all approved and scheduled changes, the dates and time, the affected customer(s), the implementer, the service group and hyperlinks to all changes. This saves significant time for the helpdesk agents.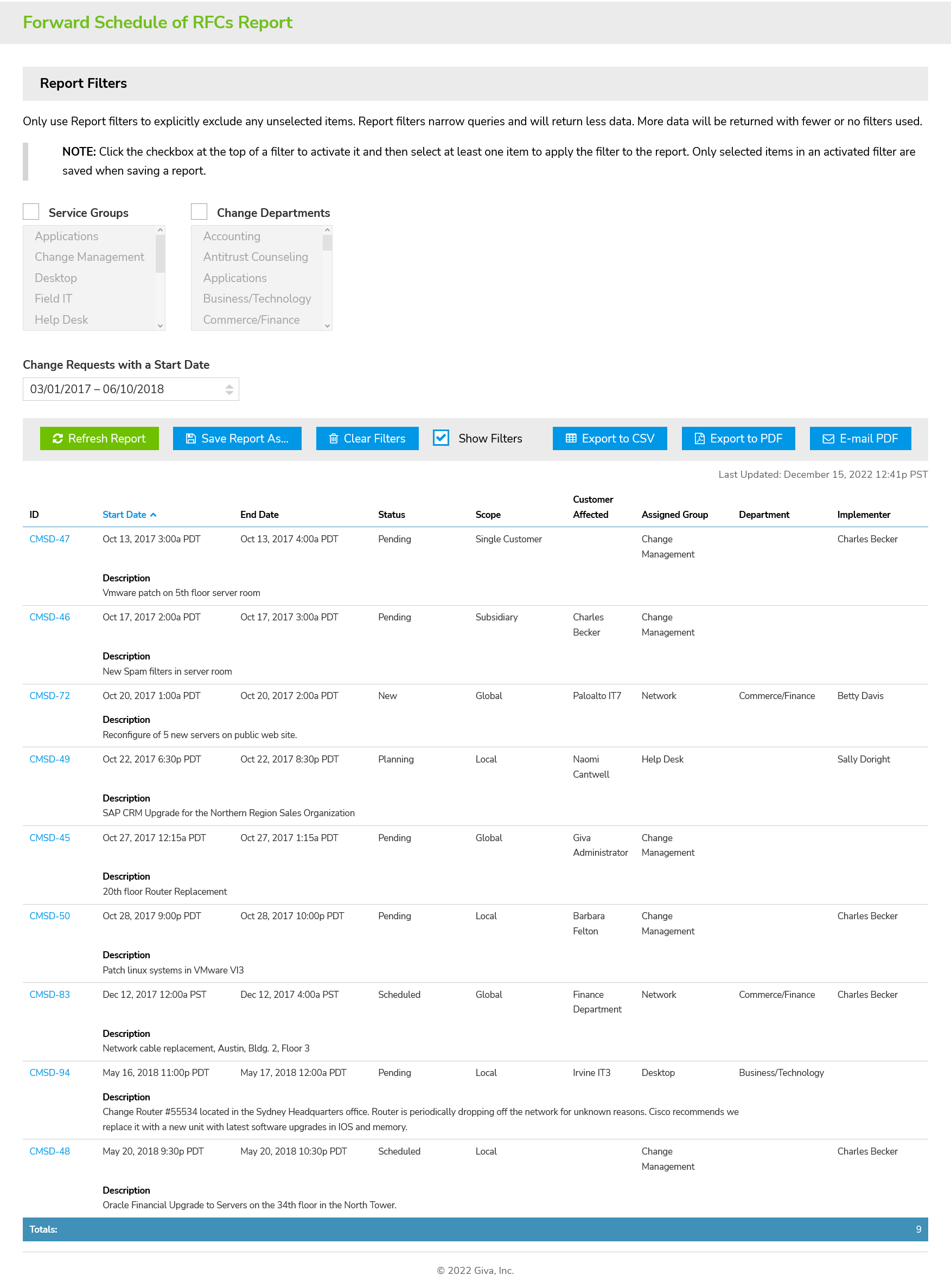 To learn more, view the eChangeManager demo!