Change Wrap-up-IT Change Management Cloud
RFC Change Wrap-up & Induced Problems-Giva eChangeManager
The Change Manager performs wrap-up tasks and documents them in the under the "Change Wrap-Up" tab. The purpose of the Change Management process is to learn from experience. The wrap-up encourages documenting problems that occurred during the change so others will learn with updated Standard Operating Procedures. The Change Manager also documents any induced problems. The Status = CLOSED and the Change Manager has the option to enter change costs if your organization wants to track the cost of changes. These optional categories are: Total Material Cost, Total Resources Cost and Total Charge Back Cost if you are charging back expenses to a department.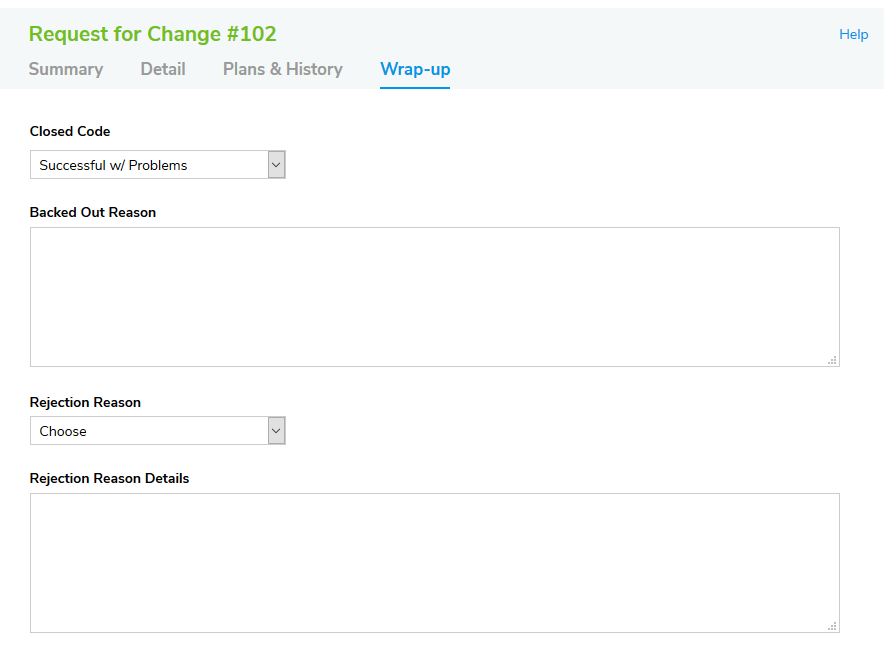 The change manager should also indicate if there are any induced problems from the change.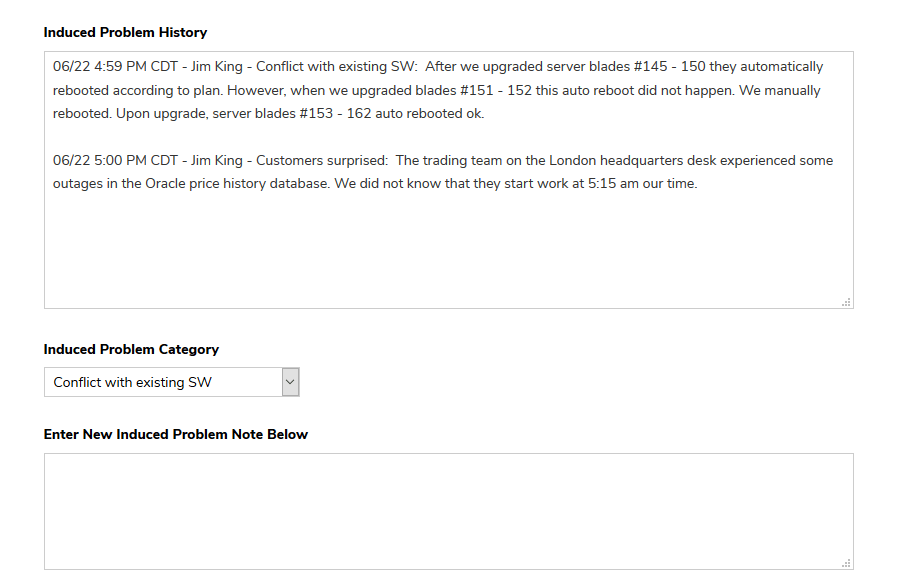 To learn more, view the eChangeManager demo!