Easy-to-use Change Category Report-Giva eChangeManager
The Change Manager uses this report to gather information about the types of requested changes. Such information is useful for detecting vulnerability in the infrastructure (e.g. to many bug fixes). This report allows you to query by Change Category(s), Service Group(s), Priority(s), Scope(s) and date range.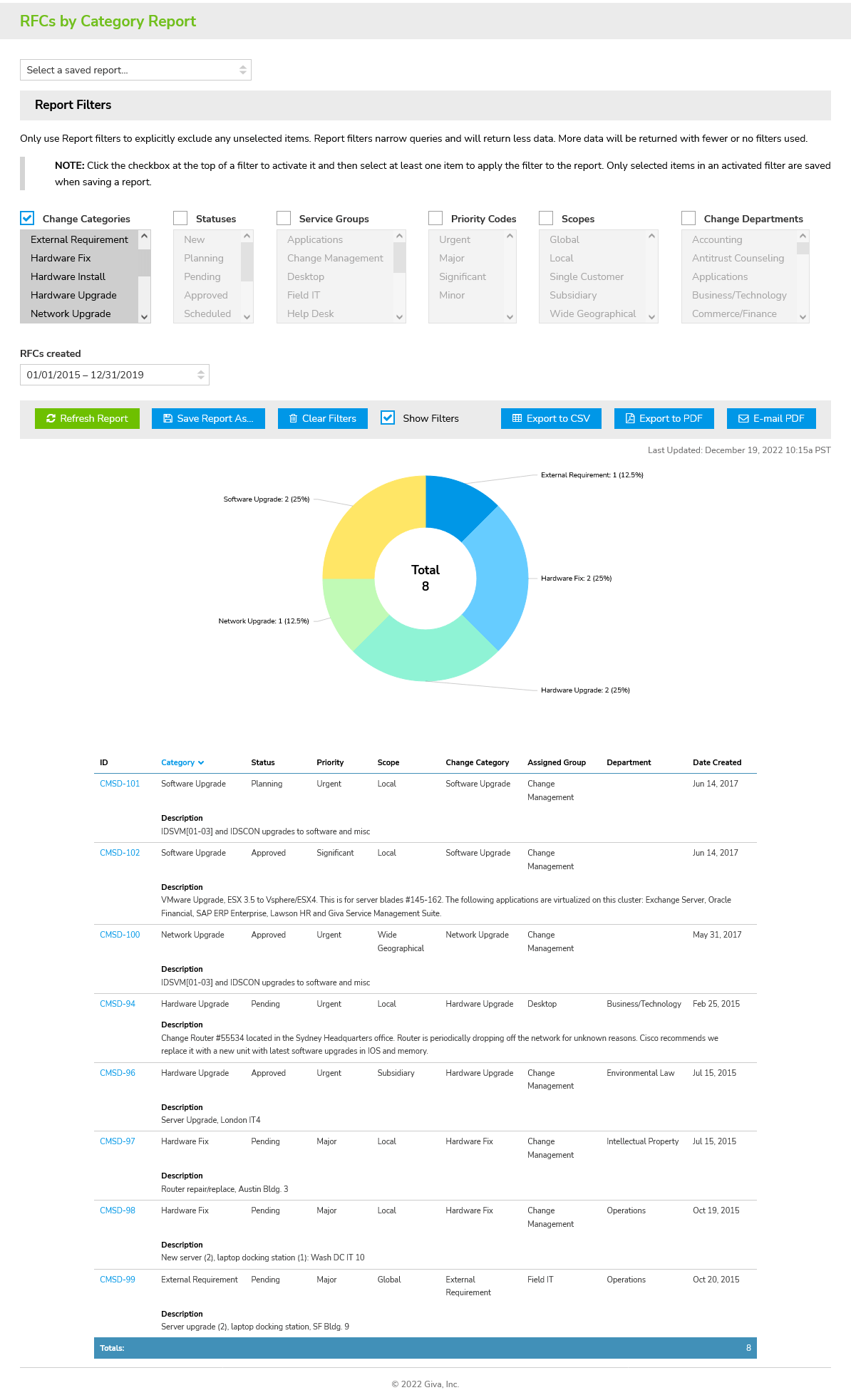 To learn more, view the eChangeManager demo!