Easy-to-use Change Closed Code Report-Giva eChangeManager
This report allows you to view closed changes by the "success" of those changes. This is valuable information for process improvement by helping to increase the number of successful change implementations. You can further refine the report by selecting Service Group(s), Priority Code(s), Scope(s), Change Category(s) and date range.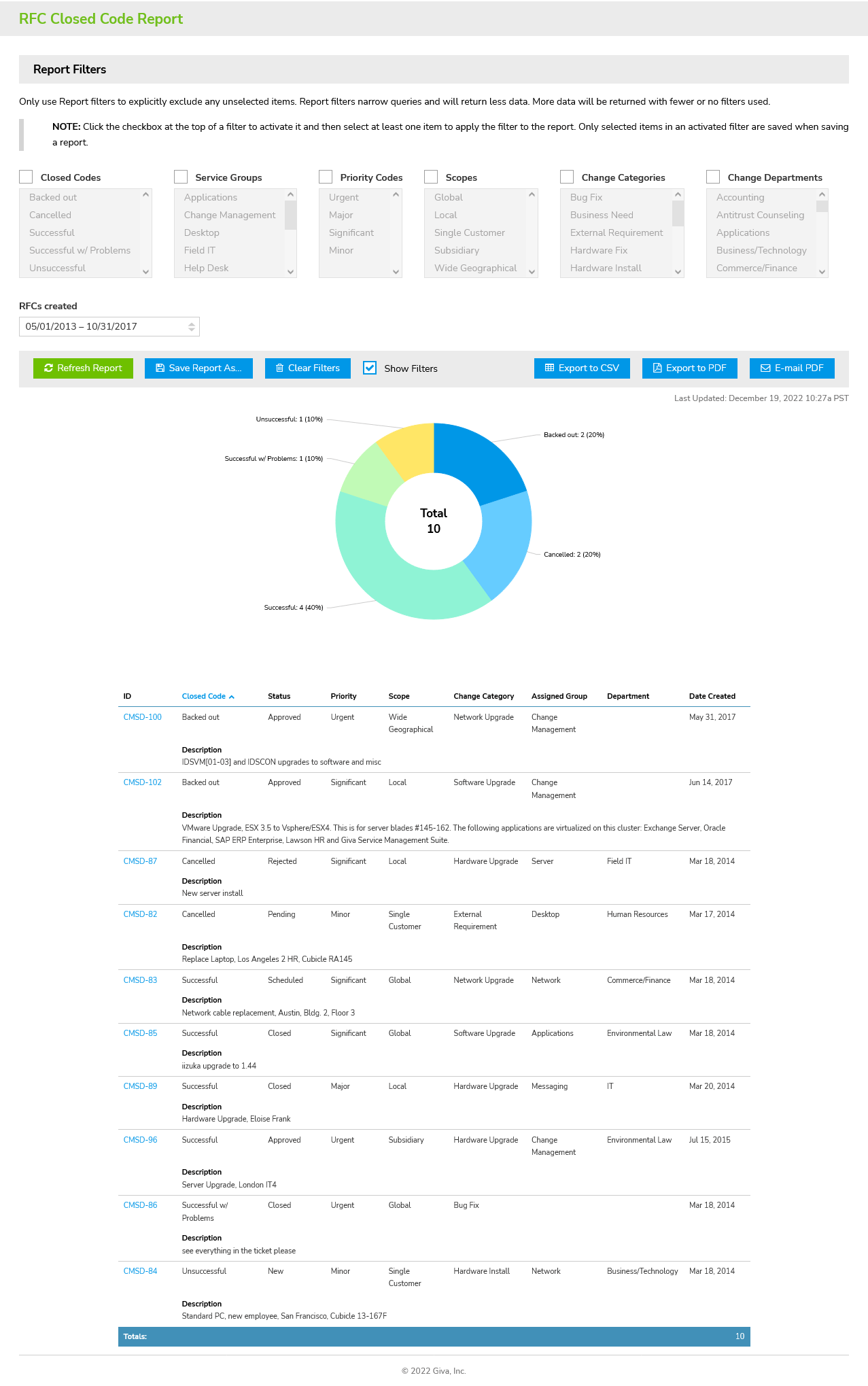 To learn more, view the eChangeManager demo!