Easy-to-use Change Rejection Reason Report-Giva eChangeManager
The Change Manager rejects RFCs based on many reasons. For example, the request may be a duplicate. Typically, rejections should be the exception. The purpose of the Change Rejection Reason Report is to provide information about the various reasons for rejections so that process improvements will reduce the rejection volume and reducing the Change Manager workload. This report queries all rejected RFCs. In addition, you can further define the search by Service Group(s), Priority(s), Scope(s), Change Category(s) and date range.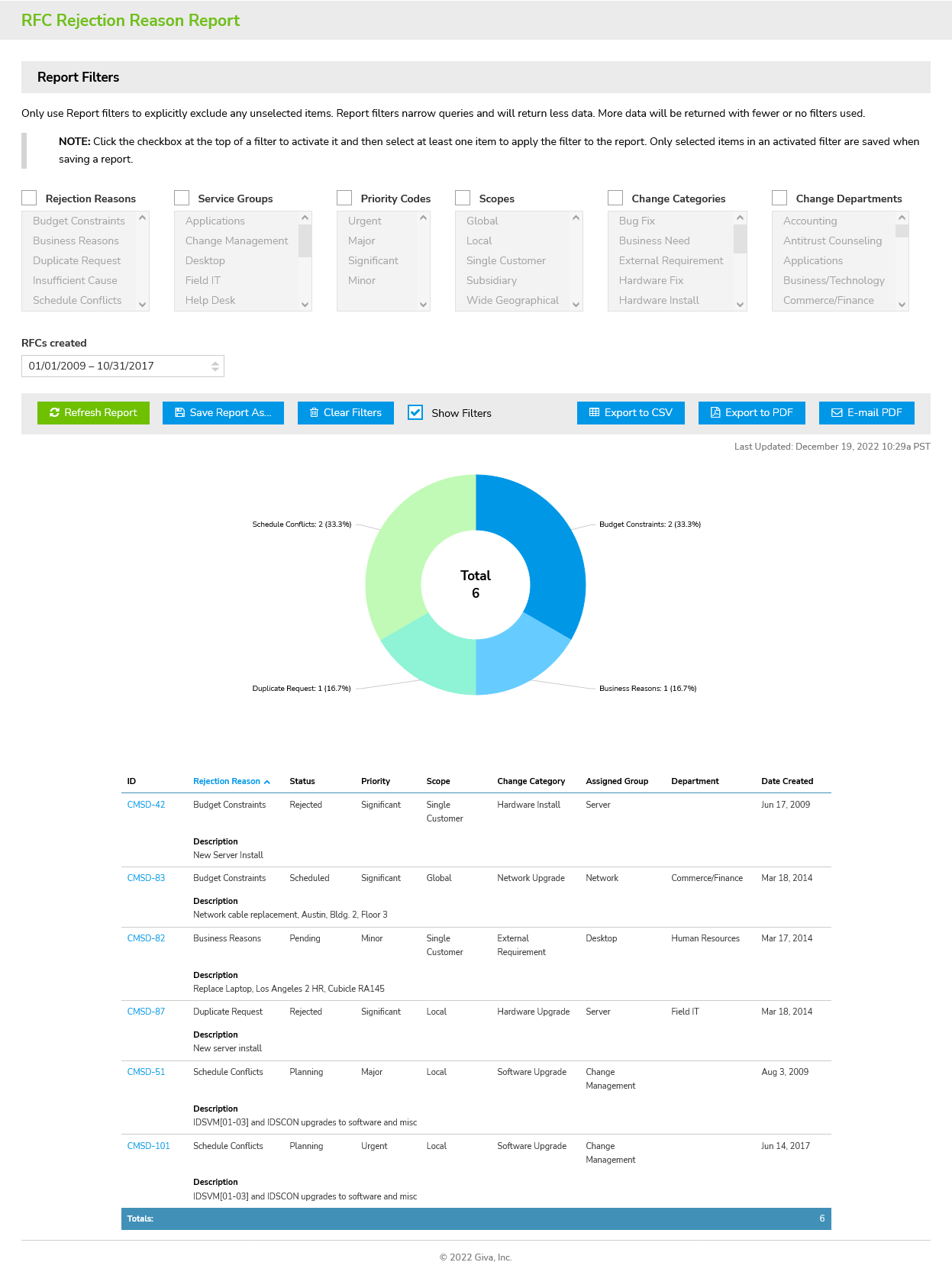 To learn more, view the eChangeManager demo!