Giva eChangeManager- Easy-to-use Forward Schedule of Change Volume Report
This report provides a historical view of the number of changes over a date range. It is useful in determining trends for resource planning. This report allows you to query by Service Group(s), Priority(s), Scope(s), Category(s) and date range. You can also have the data grouped by day, week, month and year.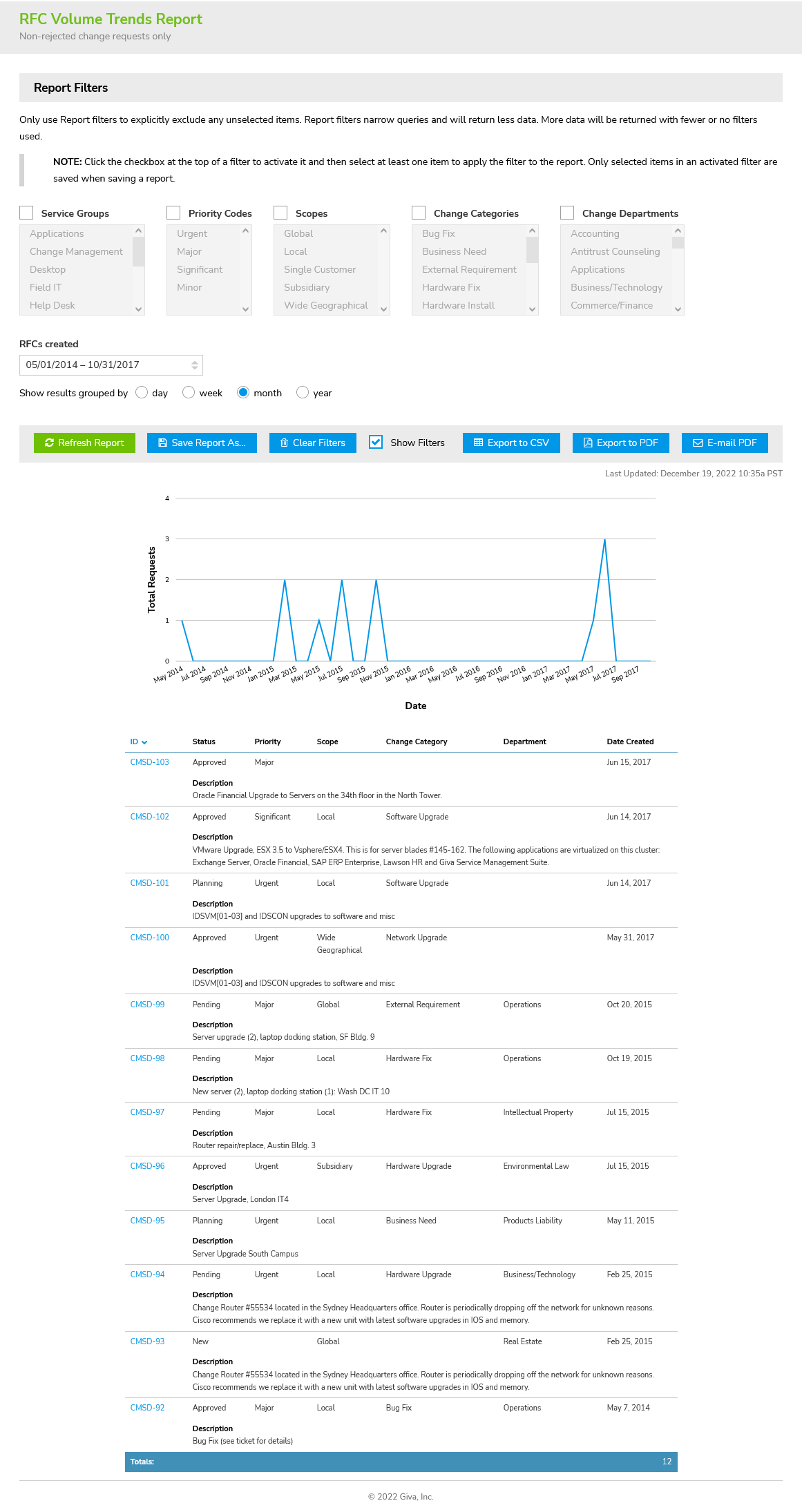 To learn more, view the eChangeManager demo!