Easy-to-use Induced Problems Report-Giva eChangeManager
This report lists all changes that had induced problems associated with them. These could come from the help desk by running a Root Cause Analysis report for incidents caused by changes or from the implementer or the Change Manager by entering relevant information into the change record. The purpose of this report is to determine root cause so that your organization can continually improve the change management process. This report allows you to query by Service Group(s), Priority Code(s), Scope(s), Change Category(s) and date range. You can also query on a single Change Request Number.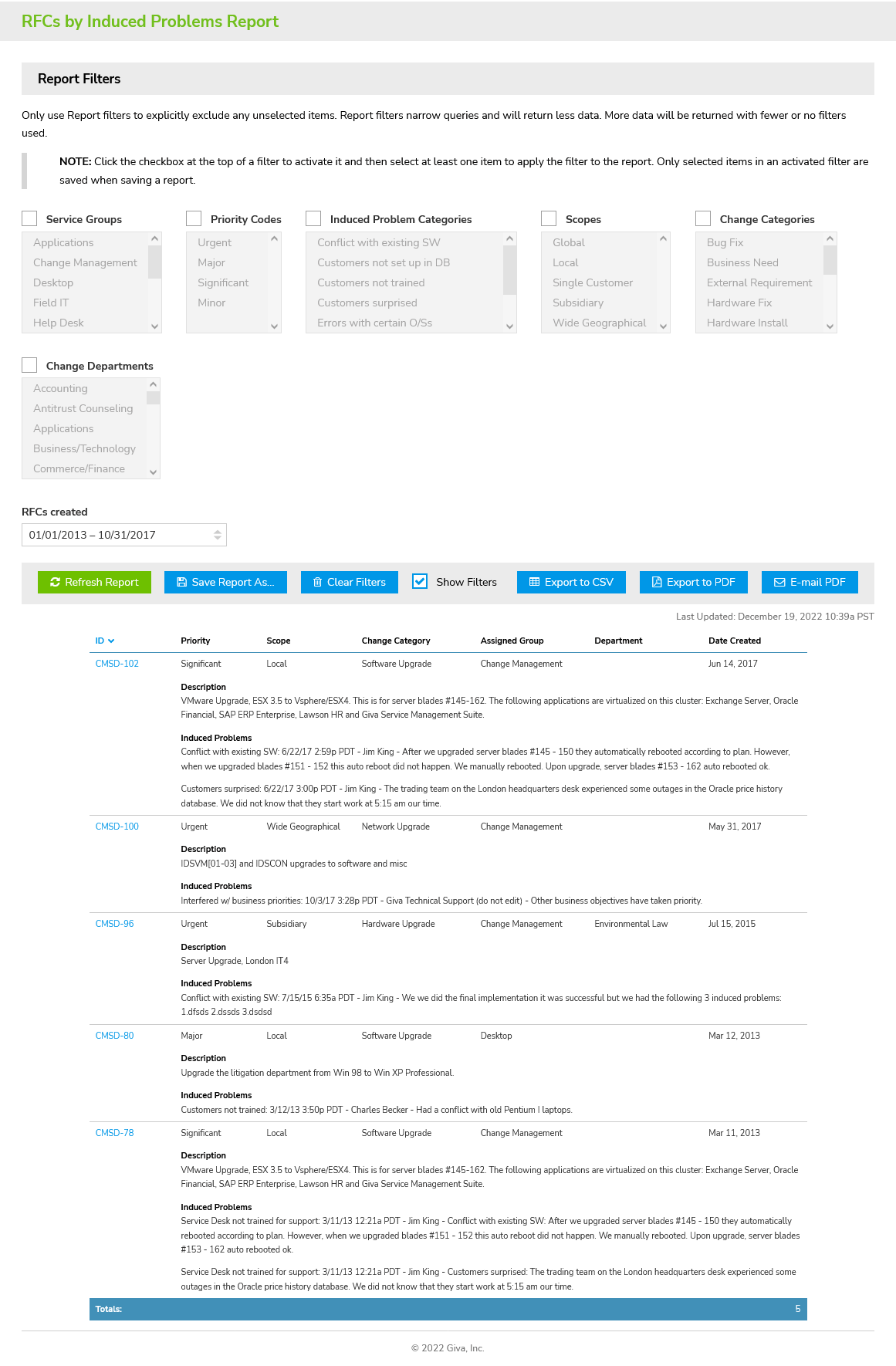 To learn more, view the eChangeManager demo!