A Consumer's Perspective of CSR
Corporate Social Responsibility (CSR) is often likened to "Conscious Capitalism," a term used to describe how businesses can make positive change in the world. The three big tenets of CSR are: environmental friendliness, fair treatment of employees in corporate culture, and ethics of accountability and transparency.
Today, engaging in a CSR dialogue and initiating projects for the greater good has become a near necessity for businesses. In a 2013 survey, illustrated by this infographic, Nielson reported that "half of all respondents said they would be willing to reward companies that gave back to society by paying more for their goods in services."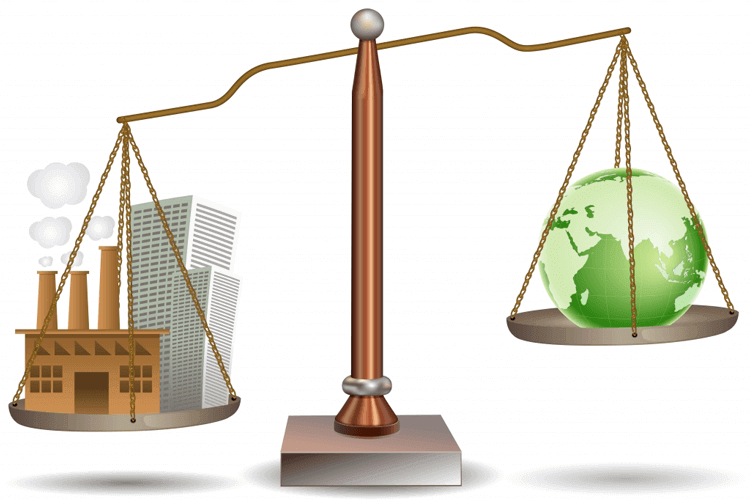 Comparing that to Lab 42's finding in 2015—only two years after Nielson's poll—85 percent of the participants in the study reported they would pay more for goods if they represented social responsibility, and 80 percent of Americans think companies should become more responsible. Another survey by JK Group found that 90% of consumers worldwide would switch to brands associated with a good cause, given comparable price and quality.
The Governance and Accountability Institute compiled a report in June of 2015 demonstrating that over 75% of 500 companies submitted a report on corporate sustainability. Interestingly enough, however, only 18% of people actually read these drawn-out reports. Corporate social responsibility matters to people, but the technique with which the information is delivered is becoming another crucial factor in the marketing world; and TriplePundit published these fascinating findings that:
42% of consumers would much rather read a briefly written summary on responsibility
36% of consumers preferred an interactive website with facts about a company's CSR initiative
29% of consumers preferred videos that showcased a company's CSR work
Here is an infographic summarizing all of these customer perspective findings: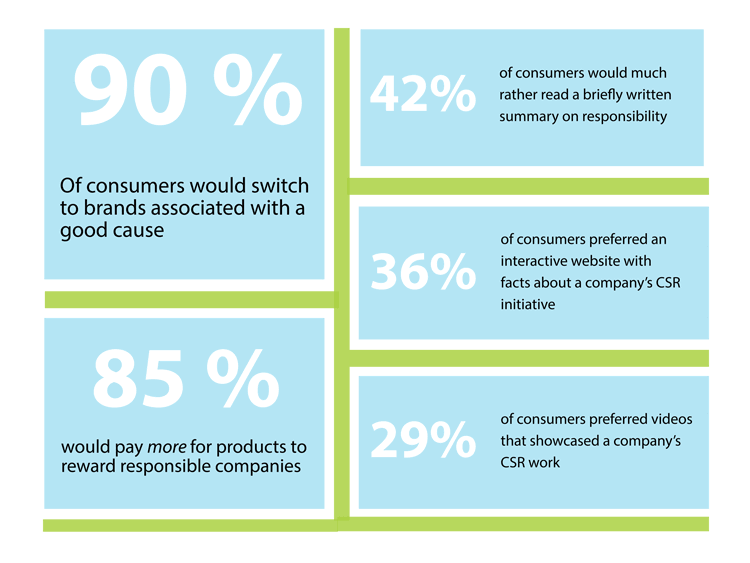 Taken together, this information and the history of the increase of CSR in companies expands on a consumer's understanding of conscious capitalism. Like quick and calculated shopping, consumers supporting socially responsible companies want to find a detailed history of the company's CSR initiative compressed into a quick, easy-to-read platform that makes the consumer feel good about their decision. The genuine quality of a company's CSR effort is analyzed almost as meticulously as the product itself, and companies aiming to improve their marketing techniques will surely take more time in developing the newest, most unique initiatives and methods.