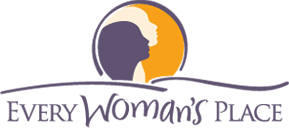 At Giva we search for organizations, large and small, that are doing a great job of changing the world around them for the better; and we are pleased to salute them here.
Giva Salutes Every Woman's Place, a center dedicated to supporting women and children in crises. The center was founded in Muskegon, Michigan with the mission of empowering and supporting women who are victims of domestic violence, or women facing other unique challenges in life. Every Woman's Place was established in 1975 by a group of women who were concerned that the community was lacking in adequate support services for their female peers with regard to employment, housing, assistance and protection in crisis situations. It is an inclusive agency that works to serve the unmet needs of women from all walks of life.
Just five years after opening their doors on July 1, 1975, Every Woman's Place merged with Webster House Youth Services as one agency that provided services not only to women in the community but also to youth in crises. Webster House Youth Services is a shelter for youth in crises with support services similar to Every Woman's Place: counseling, support groups, social service advocacy, referrals, general education and support that aims to empower youth to take control over their lives, heal their relationships and become active and thriving members of their community.
Every Woman's Place and Webster House Youth Services both serve as shelters for women and youth. Victims and survivors of violence, along with their children, can seek safe-haven and support free of charge at Every Woman's Place which is open and staffed 24/7 by professional support staff and volunteers trained in domestic violence. There is also a 24-hour hotline that can be accessed for victims, friends, family or children who wish to report or seek counsel during or after a crisis.
The goal of Every Woman's Place is to empower women to be self-sufficient, hence, a key part of their services is education about domestic violence, physical and mental health, and how to access resources in the community such as employment and health services. One of the unique education programs they offer is Empathy Training, which teaches participants techniques for exhibiting empathy and compassion. They also host several awareness campaigns and programs throughout the year.
Every Woman's Place also caters to supporting the children of women in crises. A children's advocate on staff runs recreational and support activities for children. If necessary, they provide women with legal advocacy and courtroom support. Youth in crisis can work through behavioral and emotional issues at Webster House and set goals with their case manager to re-acclimate to life outside of the shelter and to heal relationships with the loved ones in their lives. Webster House staff advocate on behalf of youth in crisis and refer individuals to care and service providers after their stay.
Giva salutes Every Woman's Place and Webster House for all of the work they have done and continue to do to empower women, children and youth to continue with their lives after crises, and to educate community members on how to support victims of domestic violence, serve as advocates, and prevent these crimes from occurring in the future.
If you would like more information, please visit https://www.everywomansplace.org/