Customer Service Apologies
Sometimes it is necessary to apologize. Apologies usually come after a mistake has been made. The idea of acknowledging that there is something to apologize for is off-putting to many businesses, but the fact is, mistakes sometimes happen. Whenever your company is dealing with customers who would like an issue addressed or have a complaint to make, an apology is a good place to start.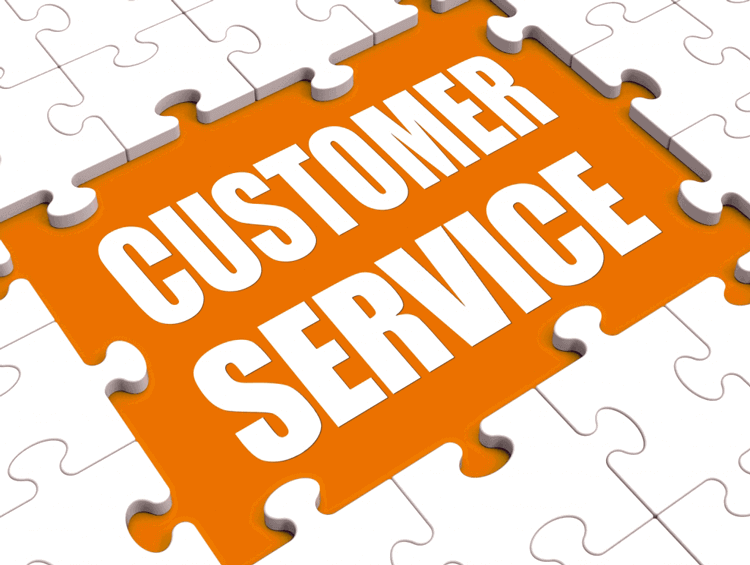 Benefits of Apologizing
An apology cultivates a better relationship or preserves an existing one. When a customer is unhappy, it helps for them to hear someone acknowledge the problem and say they are sorry.
An apology helps to move forward with a solution. If a customer is angry or feels like they have been treated unfairly, it can be hard to get to actually fixing the problem. Listening to the problem and saying something like "We are sorry this is happening to you, let us fix it" opens the door to reaching a solution. When a situation is difficult, being empathetic helps diffuse any tension.
Apologizing establishes that your business cares about the problems that customers are having. Your company does not want them to be angry or frustrated and your company is sorry that something went wrong.
Apologies should:
Be Sincere: A customer can tell when an apology is rehearsed, forced, or just meant to pacify. If there is a situation where it is hard to be genuine, try putting yourself in the customer's position, or remember a time when you were a customer who needed support.
Acknowledge Feelings: This goes along with sincerity. Whether a customer is right or wrong about a situation, how they perceive it and the way they are feeling is very real. They are upset over something that they connect to your company and ignoring their feelings can cost your company their business.
Admit Mistakes: Sometimes an issue is not the company's fault and an apology should not be viewed as automatically taking responsibility for a problem. However, when your company makes a mistake it must be acknowledged. An apology without accepting responsibility for the problem when your company did cause it will not get your company anywhere.
Include a Fix: When a customer has a problem, provide a solution. Start with saying "We are sorry" and then back it up by taking action. Fix the problem, verify that the customer is satisfied with the solution, and offer something extra as compensation.
Apologies should not:
Be Difficult: When a customer comes forward with a complaint, the response needs to be apologetic. They are unhappy and having an issue with a product or service your company provides, and it should not be hard to be sorry for that. Customers should enjoy the product or service, and they should not have to fight to get a "We are sorry" and some type of support.
Contain Excuses: An apology that goes "We are sorry, but we were just following corporate policy" or worse "We are sorry, but if you had just..." is pointless. Making excuses or shifting blame basically nullifies any sentiment an apology expresses.
Require Repetition: A conversation can start with "We are sorry about this" and end with "Again, we apologize for the problem we caused". The repetition to avoid is saying sorry so many times that it loses all meaning or having to apologize twice because the same problem occurs again. An apology is good, but becomes hollow when said every few minutes or in place of fixing an issue.
A genuine apology and a willingness to acknowledge and make up for a mistake goes a long way. If it is your company's fault, say so. When a problem arises, fix it. Businesses are made up of people and sometimes "We are so sorry about this, here, this is how we will make it better" is all that people really need.