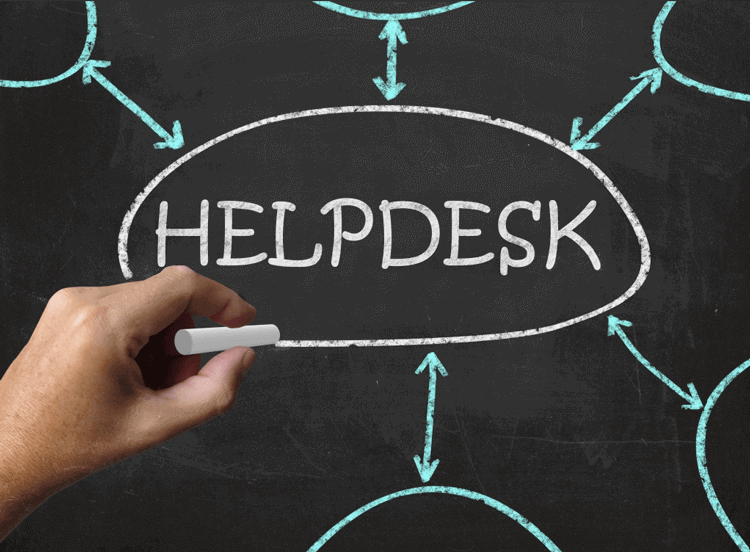 The technologies available to consumers and businesses are, undoubtedly, developing at a rapid pace. People have new demands when it comes to their technological needs. ITIL, the Information Technology Infrastructure Library, provides guidance for IT service providers on how to bring IT best practices and business needs together, giving companies the tools to approach many kinds of IT challenges. The capability of applying it to a variety of situations and vendors makes it a go-to resource for many service providers when looking towards solutions for complex business problems in both customer service and IT support. The last time that ITIL was updated, however, was in 2011. While it may not seem that long ago, the last five years have brought many changes in the technological landscape, and ITIL alone may not be the most effective way to find an answer.
Mobile Devices
Mobile devices, such as tablets and smartphones, are a large part of the consumer and business world. The number of people with mobile devices today far exceeds the number in 2011. There are a few reasons for this:
As with any technology, product price is driven down by competition, as well as maturing supply and demand. Many older, yet still relevant, versions of smart phones have flooded the market making them more widely available and affordable.
Service providers have basically eliminated subsidization for mobile devices, and claim that it is actually less costly to buy the phone without the subsidy and all the contractual obligations attached.
With new services like mobile payment, a person can buy coffee or pay for parking without a physical wallet. They can also receive payments directly to their mobile device.
Most places of business now provide WiFi free-of-charge enabling a much greater geographical access.
These technologies aim to make life easier, so it makes sense that many people want to take part.
The transition to mobile device use demands approaches specifically catered to those users. Mobile devices utilize different software from computers, and applications are constructed using different programming languages. These applications can also be updated fairly frequently. In addition, with the rise of public WiFi comes potential security threats as these networks are not necessarily secure. Support providers should work to focus on these mobile-specific issues and also provide support through a variety of channels. Many IT support networks may be difficult to use over mobile devices due to non-compatibility issues. However, by creating support platforms accessible via a variety of devices and even optimized for mobile devices, users will be better able to address their IT questions and concerns.
Customer Support
Customers are a major priority for any business. Providing excellent service can be the key to drawing in more customers, and it is often a pivotal differentiation when comparing several firms offering similar services and costs. For IT services, customer service is represented by the service or help desk and today, in addition to answers, customers demand speed. Technology has accelerated most processes and having a mobile device means that you never have to wait to be at a desktop to check your email or the status of a document. HDI, the world's largest community of IT support professionals, has released Support Center Certification (SCC) Standards to help keep support centers up-to-date. Since this is controlled by professionals, it can be an effective supplement to ITIL because their recommendations are based upon current industry issues and changes.
Quality
Quality is another demand. Technology has streamlined several processes, pushing quality standards higher than ever before. Automated customer service over the phone is just one example of how technology can eliminate human error while still being user-friendly. Surprisingly, however, the best way to approach the user experience may not be found in a handbook. The most memorable experiences for the user are defined by meaningful and personal connections with support staff. While providing the right service is always priority, being receptive and kind can bring the user experience to a new level. Technology can be extremely useful, but it may not be fully intuitive. Through effective training, help desk staff members can elevate the quality of service by focusing on the customer experience.
Cloud
Cloud computing allows people to view content on a variety of platforms such as computers, cell phones, and tablets. When you save a file in the cloud, you can access it by desktop or mobile device. You may even be able to edit these documents in the cloud without Internet access, so it is an incredibly versatile tool for consumers and businesses alike. Much like mobile applications, cloud services can also be updated frequently. However, cloud-based services are relatively new, so ITIL may not be very helpful in finding specific guidelines. The first step is to orient oneself with whatever cloud-based system is being used. The next step is providing services through different channels. The cloud is so popular because people use multiple devices when communicating and doing work. Companies should, again, set their focus to providing support for mobile users to support cloud services.
Naturally, with the rate at which technology continues to change, problems may arise when companies try to adapt to new platforms, applications, technologies, and methodologies. The ability to find solutions to these problems proactively will be key to satisfying customer needs and implementing new technologies. ITIL provides a great deal of guidance for IT and business issues, but it is also a document that does not immediately change with the times. People should keep in mind that with the nature of technological innovation, adaptability will be key to providing the best IT services while staying on top of trends.