3 Valuable Tips for Improving Customer Service in Telehealth Practices
There is a good chance that if patients have chosen to engage in telehealth services, they have done so due to its overall convenience. Though the level of patient care is most important, customer service plays an integral role in patient retention. This is a key metric to consider when looking at the continued growth of telehealth services across North America.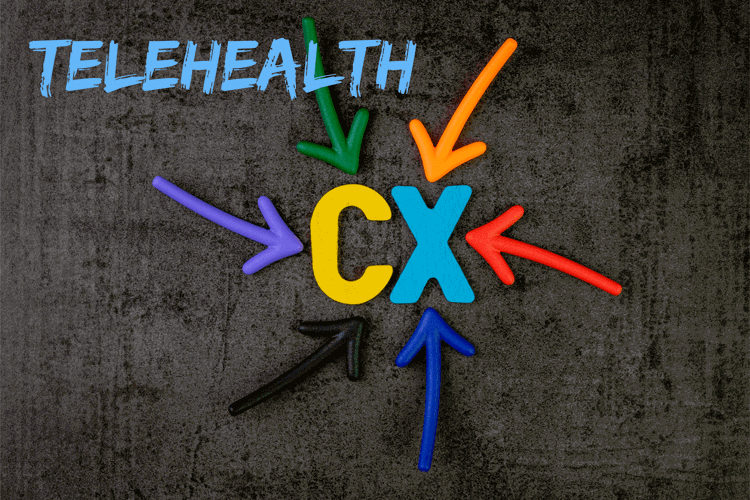 Photo Attribution: eamesBot/Shutterstock.com
When considering customer service on a broader scale, availability to assist customers quickly, as well as other unique factors, will help your business stand out from the rest. When beginning a telehealth service, consider the criticisms that your in-person service has received, as well as those of the industry as a whole. Attempt to find leading solutions to these issues so that your telehealth service rises above the competition. If you are looking for a place to start, here are a few tips.
3 Ways Telehealth Providers Can Improve Customer Service
Dr. Samir Qamar, a primary care physician states, "there will come a time when you won't differentiate between telemedicine and medicine." Though for the lines between physical and virtual visits to "blur", there are areas of a visit that must be improved for those looking to use telehealth. Evisit has shared some interesting statistics on recent telehealth visits that indicate areas of importance for patients. To use as consideration for organizations both big and small, we have included the most relevant takeaways below.
Decrease patient wait times

Your telehealth wait times should always be better than those of in-person clinics. On average telehealth wait times are about 20 minutes for those with an appointment.

Offer telehealth appointment flexibility

Consider those who work full-time jobs. Be sure that you have availability "after-hours" on various weekday evenings so that patients do not need to take time off of work to see you.

Publish your telehealth providers' credentials

Build trust with your clients by publishing your credentials in an accessible location.
With 64% (and growing) of American citizens expressing interest in telehealth services, there is a viable market to be harnessed. Be sure that your practice offers patients something the competition does not.
Example of Excellent Customer Service in Healthcare
Larger organizations have the benefit of increased budgets that often-times result in improved service, targeted advertising, and more. Many smaller telehealth operations simply do not have the same resources. Their staff will also be limited to single-digits, while larger conglomerates will have hundreds of doctors available in many locations nation-wide, 24-hours a day. It will be these larger companies that take the market share from smaller telehealth operations, simply due to their customer service. So how do they do it exactly? We checked on one of the larger North American brands to find out.
In Canada, a telehealth company called Maple charges a small fee and will connect you to a doctor within minutes. They pride themselves on "instantly connecting you with Canadian doctors for medical care from your phone, tablet, or computer -- any time, 24/7." Although they may not be able to provide you with the personal and detailed care that you would receive from your family doctor, it is the quickest way to diagnose and treat simple issues. This example further proves that availability is one of the biggest keys to great customer service - helping you to bring in new clients and retain others.
Final thoughts
In any business, customer service is just as important (if not more important) than the product you are putting on your shelf. Although smaller healthcare organizations may find it more difficult to attain the same levels of customer service that larger companies, like Maple, maintain, they should try to emulate these characteristics to get the most out of their resources.
How can Giva help?
In many cases, picking a system to host your telehealth service on is the best place to start.
Founded in 1999, Giva was among the first to provide a suite of HIPAA compliant help desk and customer service/call center applications architected for the cloud.
While exponentially scaling, how can telehealth and telemedicine providers assist patients using their platforms? Patients and healthcare providers may encounter technical problems with videoconferencing, appointment setting, insurance eligibility, billing and e-prescribing. Also, rapid and successful patient on-boarding may require non-medical personnel working with patients.
Giva has a strong focus on telehealth and we can help you get up and running on a Patient and Healthcare Provider Service Center Portal to increase satisfaction, speed issue resolution and decrease costs.
Sign up for a no obligation 30-day trial of Giva.