3 Reasons to Host Your Customer Service Solution in the Cloud
Customer service can become a business' most powerful asset to gain new clients and retain existing ones. There may be situations where a great customer experience can prove even more important than the product or service itself. Therefore, a customer service strategy is crucial to the success of any business. There are multiple methods that organizations can use to create and build an outstanding customer experience culture. According to Nippon Telegraph and Telephone Corporation's (NTT), 2020 Global Customer Experience Benchmarking Report, there are several proven reasons why consolidating CX channels and moving customer service to a single platform cloud-hosted solution can be a wise and profitable move for any organization.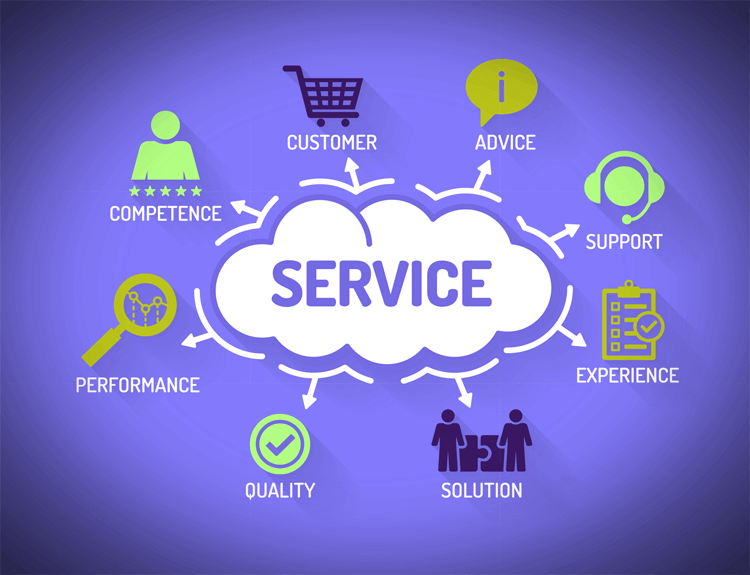 Photo Attribution: garagestock/Shutterstock.com
Cloud hosting solutions reduce in-house time and resources
A key strategy, NTT suggests, is hosting a customer service center on cloud services. By employing hosted solutions, companies can reduce the cost of the center without draining in-house time and resources. Also, cloud services allow for a more agile customer experience strategy, optimizing opportunities for organizations to quickly and easily adapt their CX methods and increase customer satisfaction.
Many channels can be funneled into one conduit platform
NTT reported that 66.4% of organizations lack a cross-channel contact management strategy. Hosted solutions will also help build an engaged and collaborative service. Organizations can host all of their contact channels on one systemic cloud hosting service to allow for accessibility and interaction between the different channels. A more cohesive response to customer needs will ensure consistent positive performance. Only 24.5% reported having a consistency across contact channels. This means that there is an opportunity to gain a competitive advantage for organizations that opt to use hosted solutions.
One source CX analytics put all of the puzzle pieces together
Having all contact channels on one service will provide a more accurate analytic snapshot of the customer experience, enabling companies to be able to compare the different channels. With stronger reporting capabilities, businesses will become more adept at understanding customer behaviors. As a consequence, businesses will be able to better predict customers' current and future needs.
The above are just a few of the many advantages to using a hosted solution for contact services. Businesses should be evaluating their needs and customer experience trends to see if a hosted solution is right for them.