Machine-Learning is Leading the Self-Improving Help Desk: Case-Based Reasoning (CBR) Systems
In the AI-driven era, customer service has evolved to be more efficient and self-learning. AI systems help companies in a variety of ways including improving customer satisfaction ratings, reducing operational costs, and increasing revenue. AI has many other advantages for customer service that human agents cannot compete with — it is always available, 24/7 and never gets tired or distracted. One of the leading AI systems in this area is CBR Systems' machine learning help desk system.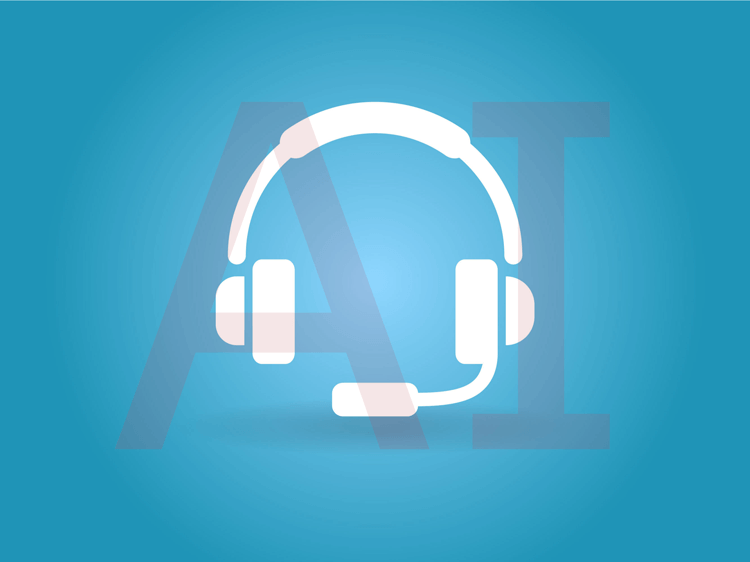 Photo Attribution: ArchMan/Shutterstock.com
What is CBR?
Case Based Reasoning (CBR) is an AI technique that is increasingly used by customer service departments to improve their performance and help desk software providers to offer even more intelligent solutions for their customers.
The Case-Based Reasoning cycle includes five steps: 
Case representation and storage (RETRIEVE)

Using a retrieval algorithm, the system searches its case memory to match a help desk ticket.

Precedent matching and retrieval (REUSE)

The help desk agent can then quickly solve the customer's problem by applying the knowledge from previous calls.

Adaptation of the retrieved solution (REVISE)

After compiling new data from customer calls, the help desk agent can update the case indices for future retrieval.

Validation of the solution

Instead of working out the similar customer issues every time a help desk ticket is logged, agents can learn about the effectiveness of a troubleshooting technique from previous cases.

Casebase update (RETAIN)

As the cycle of updating information and indexing the cases continues, the AI continues to improve its ability to retrieve information in order to support help desk agents better.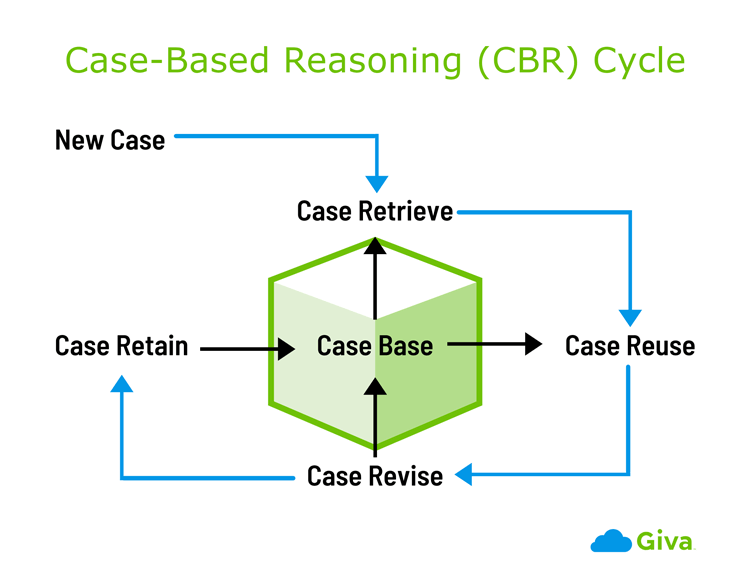 What are the advantages of Case Based Reasoning AI in help desk systems?
The AI help desk system is constantly updating its knowledge base with up-to-date customer service issues and questions, making it more efficient in solving problems for customers than human agents can be. The AI also learns with every interaction so that it will become even more intelligent over time – something humans cannot do as quickly or efficiently. The CBR AI machine learning solution provides a cost-effective customer service option to businesses of any size while improving their bottom line by increasing revenues.
Machine-Learning software also uses CBR to further the potential of Self-Improving help desk solutions. They are even capable of prioritizing cases. Since they have historical data on how complicated or lengthy a problem can be, they can quickly manage customer requests. Using the input specifications, they match the problems to their casebase. The AI then uses a combination of machine learning and human input to determine the best course for handling customer issues.
However, case indexing in this way comes with limitations. Most AI help desk chatbots use filtered-chat options to understand customer problems. In cases of unique concerns, a customer can become quickly frustrated if their need or concern is not an available option. In those cases, it becomes important to merge AI solutions and human agents to ensure that the IT agent is providing more intelligence to the system that it may be missing.
AI systems are redefining customer service and the way we interact with our customers. CBR Systems' machine learning help desks are a great example of how these technologies can be a valuable asset to your company's customer satisfaction ratings, revenue streams, operational costs – or all of the above.