This is How Asset Management Can Play an Integral Role in Cybersecurity
When it comes to technology, an asset management system should be an important part of any IT professional's "toolbox", serving a wide variety of purposes. It can help an organization discover efficiencies in its technology lineup. It can help to regulate maintenance schedules and even help IT professionals uncover additional uses for certain devices.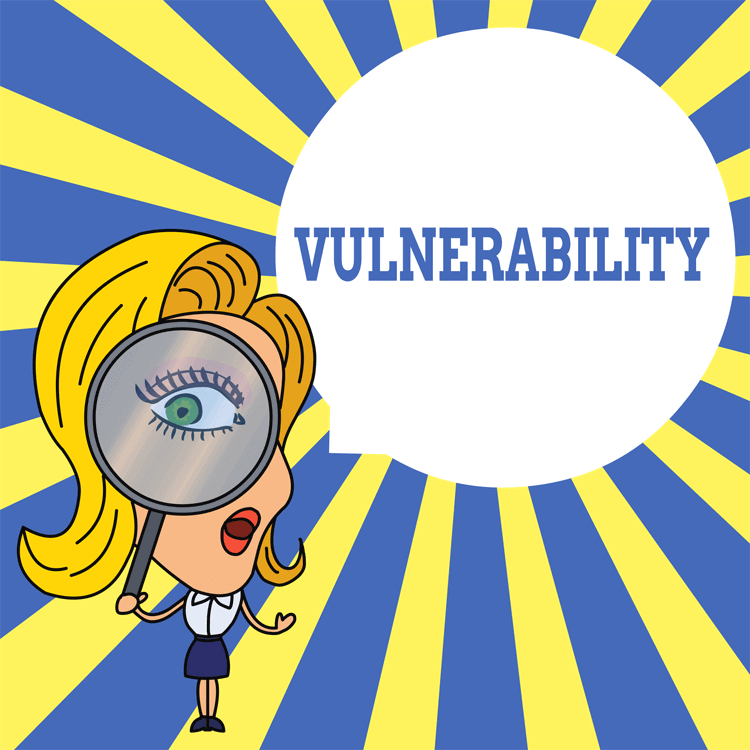 Photo Attribution: Artur Szczybylo/Shutterstock.com
A good asset management system will also improve the overall state of cybersecurity among your technology and team. With more employees working remotely, there is no better time to explore the benefits that an asset management system can provide in your organization's overall cybersecurity plan.
Need more convincing? Consider that global cybercrime was estimated to cost $6 trillion USD annually by the end of 2021, and is currently projected to increase by 15% each year for a total cost of $10.5 trillion USD annually by the year 2025.
What is an asset management system?
As a quick refresher, an asset management system is a process of managing all tangible and intangible company assets. An asset management system will store all asset data in one centralized location, which is, in most cases, located in the cloud. It will be here that businesses can monitor trends and analyze data related to assets that are "checked-out" by your organization's employees.
Examples of hardware and corresponding software to keep track of include:
Desktop computers
Laptops
Mobile phones
Tablets
Routers
Printers
Should I keep track of hardware, software, or both?
The short answer is both.
Software is usually the driving force behind the operation and transfer of data from a physical device. Though keeping records of physical devices is important, it is equally as important to have up to date records of software that is also on an organization's books. These records will help IT professionals maintain a consistent software and device update schedule, a key component in reducing system vulnerabilities.
Examples of how asset management is important for cybersecurity:
Regular device updates
One of the most important ways in which an asset management system can protect your organization's devices is through the performance of regular updates. Of course the management system will not perform the updates for you, but it will allow you to establish a timeline and set reminders for you to complete updates.
Besides updated features to enhance productivity, these updates often include security patches. These patches are often in response to new threats discovered against their products or in the general market space. Not completing these updates can leave your organization and its data vulnerable.
Did you know? According to jumpcloud, undetected security gaps ranked as one of the top four causes of data breaches in 2021.
Hardware asset control
Depending on the size of your organization, you may have many different types of devices available for use by employees, all of which have the ability to connect to your main server. Once you implement an asset management system, you may even uncover hardware that you didn't even know you had, otherwise referred to as "ghost devices". Holding on to these devices can not only be costly but also dangerous.
An asset management system will allow an IT department to investigate devices that haven't connected to a central network in some time (they may have been lost or stolen). In addition, being able to see which devices are on an organization's network at any given time, will allow IT professionals to identify any unknown devices, which could be the sign of a bad actor. Of course, this type of analysis can also expose efficiencies for an organization. Perhaps, there are some devices that are seldom used and can be placed on an end of life cycle.
Software license control
The particular software an organization chooses can have a real impact on the security of its hardware. Some are inherently more secure than others. Though once an IT professional has selected a particular software for their organization it should be logged into the asset management system. Keeping track of software will enhance update schedules, license renewals, and more.
IT professionals are encouraged to streamline their software license collateral in order to better track the functions of each. Limiting to a fewer number of licenses can also reduce the risk of cybersecurity threats.
How can Giva help?
So, you've decided it is time to invest in an asset management system for your business. Giva's eAssetManager™ system is ready to help. This sophisticated program will help an organization track hardware and software history, license status, and ownership, providing a complete IT asset management solution.
What else can you expect?
The delivery of an intelligent data repository for all hardware and software assets that allows you to track and view the inter-relationships between incidents, problems, and these assets.
HIPAA compliance and data encryption of all sensitive data in the cloud.
ITIL Compliance
The ultimate in all-around protection for corporate technology lent to employees.
Visit our website to learn more about Giva's eAssetManager™.