Is LegitScript Certification Worth It for Telemental Health?
LegitScript certification is a way for mental health practitioners to establish and build trust with potential patients online. 
Potential patients and their loved ones are searching for mental health professionals online. If they are searching on social networks, such as Facebook, and using search engines, such as Google and Bing, licensed mental health practitioners need to be certified to advertise on these platforms.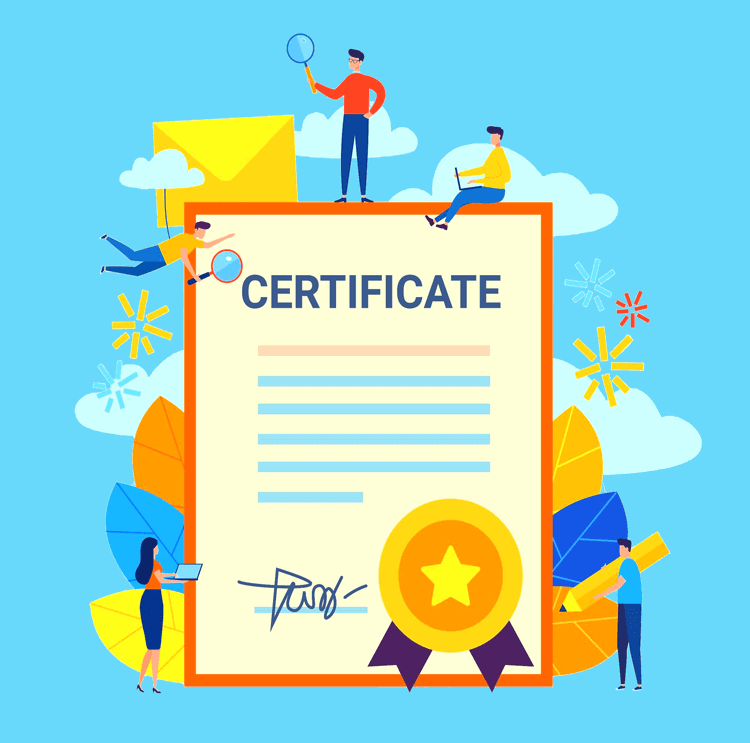 Photo Attribution: Enkel/Shutterstock.com
Certification can be achieved separately through each platform, or third-party accreditation may be used, such as LegitScript certification. 
In the mental health sector, third-party accreditation could be an advantage for practitioners looking to expand their telemental health services, e.g. mental health services delivered through apps and video calls. Let's take a closer look at whether this is a worthwhile investment for mental health practitioners. 
Advantages of Third-Party Accreditation
Third-party accreditation agencies are common in the mental health and substance abuse space, and LegitScript is the market leader. 
Third-party accreditation is an advantage when it comes to demonstrating skills and building trust. It's not always essential, however, in the mental health profession, patients prefer to work with practitioners who have more certificates and qualifications. 
In many ways, you could say the same about most knowledge or skills-based professions and industries. Demonstrating that you've made an investment in skills and training gives potential customers a reason to trust you. Whether you're an accountant, marketing professional, or mental health practitioner, the impact on customers is the same. 
The question is, for mental health practitioners, is it worth the investment to become LegitScript certified, and what's the process? 
Should You Get LegitScript Certified?
LegitScript offers mental health and substance abuse professionals a market-leading "Addiction Treatment Certification." 
LegitScript says, "Our drug and alcohol addiction treatment certification process is rigorous and thorough." 
Here's what LegitScript certification delivers for clients: "LegitScript helps you reach prospects where they're looking for help: online. The vast majority of treatment seekers use Google, Facebook, or Microsoft before scheduling an appointment. Online advertising is not only one of the most effective ways to reach a larger pool of prospective admits, but it also offers one of the best returns on marketing investment." 
In the Executive Summary (a downloadable document), LegitScript says they complement existing regulatory requirements for mental health and substance abuse treatment -- overseen by The Joint Commission and the Commission on Accreditation of Rehabilitation Facilities (CARF) -- while taking "a more holistic look at a provider's business model, marketing practices, and business affiliations." 
LegitScript also notes that they are the "only program recognized by Google, Microsoft, and Facebook for US addiction treatment providers to advertise on their platforms." 
Coincidence or not, LegitScript says Google paused ads for treatment centers while this certification was being rolled out, and then the Cost-per-Click (CPC) reduced after 2018. According to the data, the CPC for advertising keywords, such as "drug rehab", and "rehab near me" dropped over 50% after LegitScript certification was rolled out. 
Google confirms that LegitScript certification is essential for telehealth, drug and alcohol rehab centers, and mental health practitioners in that field. This is part of Google's Pay Per Click (PPC), now known as Google Ads, Healthcare and Medicines Policy (update in December 2020). 
Facebook (now known as Meta) also confirms the following: "Addiction treatment centers that advertise to people in the US on Facebook must be certified by LegitScript." In 2019, Bing, Microsoft's search engine, also made it clear that LegitScript certification is an essential requirement for drug and alcohol rehab centers and practitioners. 
One of the many case studies cited says: 
"Any treatment center that is interested in aiding in the protection of clients and their families from nefarious operators in our space should participate in the LegitScript Certification process. The process is not overly cumbersome, especially for already accredited facilities. [It's] another way to legitimize your treatment center to help those who may need your services." - Shane Leonard, co-founder of Into Action Recovery Centers (IARC). 
For drug and rehab centers and mental health practitioners in this sector who want to advertise on Google, Facebook, or Bing, LegitScript certification is sounding essential. However, we need to remember, this is only essential if you want to advertise. You can use organic marketing -- content, social media posts, etc. -- and other platforms, such as YouTube, Instagram, and TikTok, but you can't advertise on some of the world's largest platforms without LegitScript certification. 
What Does the Legitscript Certification Process Entail?
As LegitScript points out, "Our drug and alcohol addiction treatment certification process is rigorous and thorough." 
Applying for certification starts with an application process. Go to my.legitscript.com to fill in the details and be prepared to have everything LegitScript will need for the certification process. 
At that point, you need to pay the application fee, which is on a per-facility basis, with lower fees charged for individual practitioners. Application fees start at $1,495 for those with 9 facilities or fewer, reducing to $995 for over 100 facilities (per facility). 
For individual practitioners, the fee is $495. Plus, there are annual fees, again on a per-facility basis, starting at $2,875 and reducing to $1,975 (for those with over 100 facilities), or $995, for individual practitioners. 
Drug, alcohol and rehab centers and practitioners wanting to secure LegitScript certification need to provide the following information (more detail can be found in a downloadable document): 
Business information (in some detail, including EIN and National Provider Identifier (NPI))
Licensure or Registration 
Liability Insurance
Treatment Services (again, you need to go into extensive detail for this section, including providing a wide range of policy documents)
Incentives
Controlled Substances
Audits and Inspections
Prior Discipline (as part of this application process, LegitScript may perform "background checks on key treatment providers and other staff")
Location Information (they need to know everything about your facilities, including floorplans, as required)
Affiliate Information 
Domain Name Registration 
Privacy Policies (e.g. "does your website transmit protected health information, as defined by HIPAA?")
For those reading this, thinking, "Wow, that sounds like a lot of information I need to provide!", you're not alone. 
Unfortunately, if you want to win new customers and expand your practice with online advertising, then this is the only way to advertise on Google, Facebook, and Bing. There's a good chance you need LegitScript certification. You can work with a consultant to help you achieve affiliation; however, that will increase the overall cost of this process, while potentially increasing the chances of success. We are not affiliated with them, nor is this post promoting their services. 
However, Giva is committed to helping mental health, healthcare, drug, alcohol, and rehab practitioners and professionals to expand their businesses. Our software will help you do that, especially as we provide secure, cloud-based, HIPAA compliant software that the healthcare sector relies on. Providing you are looking to advertise on Google, Facebook and Bing, then LegitScript certification is a necessary step.