Guide to Knowledge Management Best Practices, Tools, and Features
Knowledge management serves two purposes: giving front-line, usually customer-centric staff, the information they need to provide customer service. These are known as internal knowledge bases.
At the same time, customer-facing knowledge bases are an integral self-serve solution and part of the customer experience.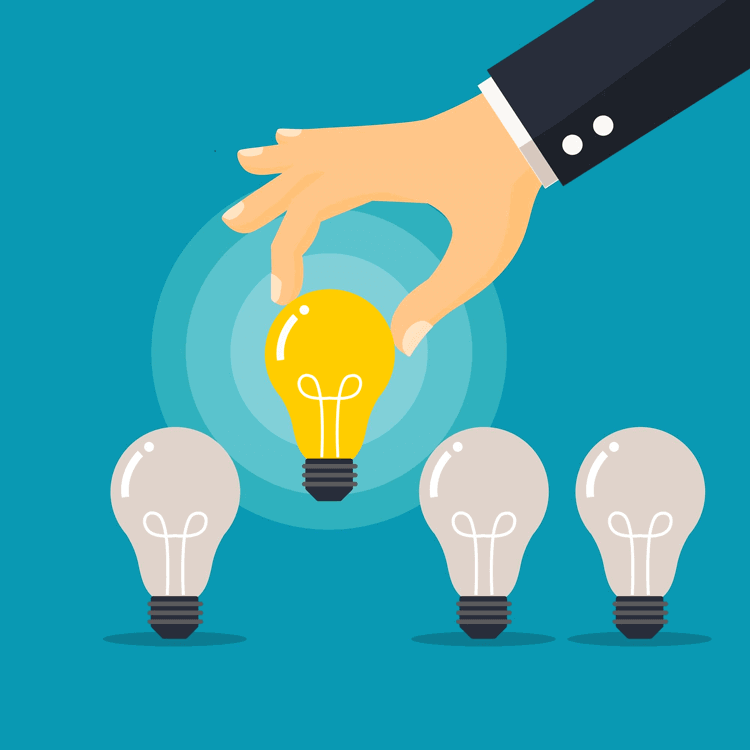 Photo Attribution: Yellow duck/Shutterstock.com
When it comes to delivering great customer service, most want an immediate answer to a question they have, making knowledge bases the preferred channel over other types of self-serve channels or having to call, email, live chat, or send a message to an organization.
In this article, we look at why organizations need knowledge management, briefly review best practices, and go into more detail about the features you need in knowledge management software.
What is the Importance of Knowledge Management (KM)?
The effective implementation of Knowledge Management (KM) can reap great rewards. A decrease in expenses will take place and, as a minimum, revenue will stay level as churn reduces.
However, the reality is that not all businesses are capable of building successful KM databases, and it largely comes down to organizational culture and operational practices.
One of the reasons knowledge management is crucial is that organizations can lose experienced and knowledgeable staff at any moment. We've seen that even more so in the wake of the Great Resignation, also known as the Big Quit and Great Reshuffle.
And it is probably not over yet, especially with inflation and rising interest rates forcing employees to seek new, better-paying opportunities. From a knowledge-retention perspective, this means having an internal and customer-centric knowledge management strategy, and the system is mission-critical.
Otherwise, you risk losing valuable organizational and operational knowledge when staff churns, and you risk customers doing the same unless they can find answers to questions themselves.
Knowledge Management Best Practices
Here are a few knowledge management best practices that every organization would benefit by adopting:
Ensure a knowledge base has senior leadership support and a budget

Building and maintaining a knowledge base is an investment; one that generates ROI in numerous ways. However, it's important that you have senior leadership support and a budget.

At the same time, you need internal or external resources to call upon in order to maintain and support it, including top knowledge management software and tools for hosting and managing the knowledge base. Otherwise, a knowledge base that's only uploaded once and ignored quickly becomes useless as knowledge becomes outdated.

Appoint a knowledge base leader

Having a manager to oversee a knowledge base, with regular duties, KPIs, and relevant team members reporting to them, will ensure the information it contains is constantly updated and relevant.

Hence the advantage of appointing a knowledge base leader, and if you have more than one across the organization (e.g., customer services and IT, etc.), then you need one leader per knowledge base.

At the same time, having a manager to oversee the knowledge base will mean that KPIs are being tracked more effectively and connected to customer support or IT tickets.

Make knowledge base information gathering a KPI for front-line and IT team members

One of the responsibilities of a knowledge base manager should be to collect information from the relevant front-line team members. This way, knowledge base articles can be updated with information that relates to new customer service queries that are coming in.

Ensure articles are updated regularly

Regular updates of articles, FAQs, and self-help guides are essential. Otherwise, if knowledge base articles are out-of-date, then customers are going to be unhappy, support tickets or calls will increase again, and CSAT scores will go down.

Or, if internal knowledge base articles are outdated, then staff will find it harder to do their jobs. That could have a subsequent impact on employee satisfaction and, in turn, customer satisfaction, as well.

As policies and processes change, make sure internal and customer-centric knowledge bases are refreshed

From time to time, organizations update policies and procedures. Make sure knowledge bases (internal and customer-facing) reflect these new policies or even new products. Otherwise, customers and staff are going to be searching for answers that don't exist or at least aren't written down.

Make sure the person responsible for a knowledge base is kept informed of any new policies, processes, procedures, pricing, or products so that they can update the information accordingly.
Benefits of Building, Implementing, and Maintaining an Effective Knowledge Base
Reduces support costs by capturing lessons learned from previous customer support tickets, turning those into knowledge base articles for customers. 
Reduces the impact of staff turnover by ensuring company knowledge is captured, leveraged, and retained within the organization rather than leaving with your ex-employees. 
Improves client satisfaction by expediting the settlement of issues using a knowledge base of dependable, properly formatted FAQs (commonly asked questions) and self-help articles/guides. 
Helps to keep the knowledge base's information consistent, accurate, and up to date. This boosts employee productivity, ensuring that staff doesn't have to ask around or have meetings to find out what they need every time. 
Keeps support agents current on a variety of quickly changing issues, which lowers training expenses.
For more information, check out our article on Knowledge Base Creation Best Practices to Make Them Excellent.
Bonus: Avoid These 11 Common Mistakes When Building a Knowledge Base.
Now, with all of the above in mind, let's look at the features organizations need when implementing knowledge management software, tools, or apps.
Knowledge Management Tools: Top Features
With the right knowledge management system, you can accelerate customer service and internal knowledge sharing.
Here are the features a top knowledge base tool delivers:
Search engine with natural language, boolean searches, and keywords. Make it easy for staff or customers (depending on whether they're using the internal knowledge base or a customer is using the self-service version) to find what they're looking for.
Customer self-serve portal with a consolidated knowledge base, enabling customers to find answers to problems without having to call, live chat, or send a message. A customer-facing knowledge base, also known as a self-serve portal, reduces customer service costs and churn while improving customer satisfaction scores (CSAT) and other customer-related metrics/KPIs.
Option to immediately open a ticket if no search result is found. This way, customers or staff (e.g., customer service agents or IT team members) can get the support they need automatically.
Standard, configurable knowledge base features, including alerts. Useful for staff to know when tickets have come in.
Authoring and approval tools based on industry best practices. This ensures only the right information is making it through the publishing process, avoiding misunderstandings or duplications.
Using cutting-edge techniques, knowledge base records can be updated and imported in bulk, making it easier and more cost/time-effective to update the knowledge base as needed.
Rich text formatting with limitless screenshots and file attachments for knowledge base articles, so that staff can augment and improve the quality of these articles, making them more helpful.
FAQs generated from the most frequently searched knowledge base articles. This enhances searchability so that customers or staff can find what they're looking for even quicker.
Automated grading of a knowledge article's value using problem-solving scores and user-generated ratings. Content that gets voted as useful will gradually become more visible within the search engine.
Seamless integration with your website. Self-help sections of websites should be easy-to-find so that customers can quickly locate what they're looking for. Regardless of your tech stack, Giva software easily integrates with almost every type of website.
Visitor feedback, tracking, and reporting, to ensure that you can monitor traffic, search terms, and collect customer feedback.
Customizable reports to understand how the knowledge base is being used. With knowledge comes power, and these reports help customer service or IT leaders understand what customers are searching for. With this information, you can improve the customer or digital experience so that people aren't searching for answers to the same problem. Instead, you can use these insights to eliminate specific problems completely.
Reports to assess the quantity and quality of knowledge created, as well as agent performance, encouraging agents to produce high-quality knowledge base articles.
Multiple, independent knowledge bases for use by different departments. Keep knowledge bases separate according to the needs of different departments, yet within the same software.
Seamless integration with an IT help desk ticketing system or the customer service ticketing system. This way you can keep all of your IT and customer support software with the same provider, saving money as well as ensuring seamless integrations.
Learn more about how Giva's knowledge base application is seamlessly integrated into our IT help desk ticketing system and our customer service ticketing system.
Need help and the right tools for knowledge sharing to implement an effective knowledge management system?
Find out more about Giva's SaaS solutions. Giva offers a 30-day free knowledge management software trial, so you can get hands-on experience: Demo Giva today!