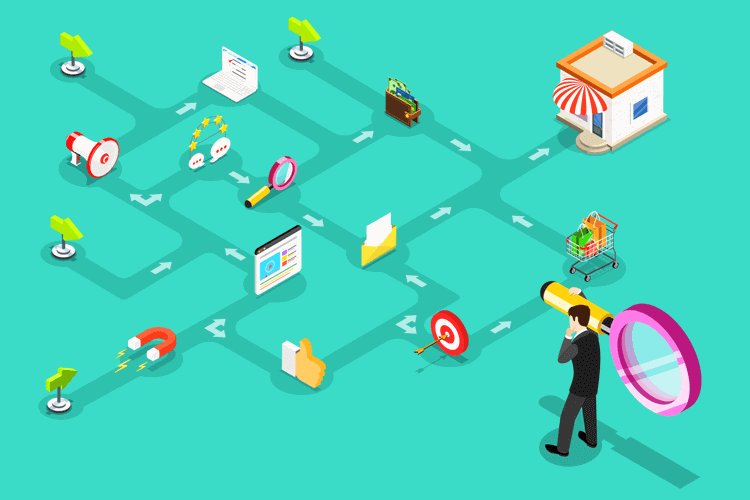 Photo Attribution: TarikVision/Shutterstock.com
Before the Internet, business to business (B2B) customer journeys were simpler, linear, and customers had less control. Sellers controlled the flow of information and were often the ones to initiate contact.
Salespeople and marketing teams pulled potential customers into the sales funnel, except for word-of-mouth referrals and those who went seeking solutions to their problems. The digital age changed all of that.