Every screen has the following 8 main navigation elements:
Dashboard – Return to the home page with one click, anywhere in the application.
Knowledge – Run favorite knowledge reports and search the optional but highly recommended Knowledge Base.
Assets – Run IT asset management reports, manage all standard and custom IT assets, save favorite reports for quick access.
Change – Create, save and run favorite change reports and search for new, closed and pending RFCs waiting approval.
Reports – Access favorite, shared, saved or all RFC reports.
Add New "+" Button – Create new RFCs, knowledge articles or enter in new assets.
Alerts – Set up notification preferences.
Login Name – Access your account, update your profile, change password, get help (open support requests and access documentation), keyboard shortcuts, and logout.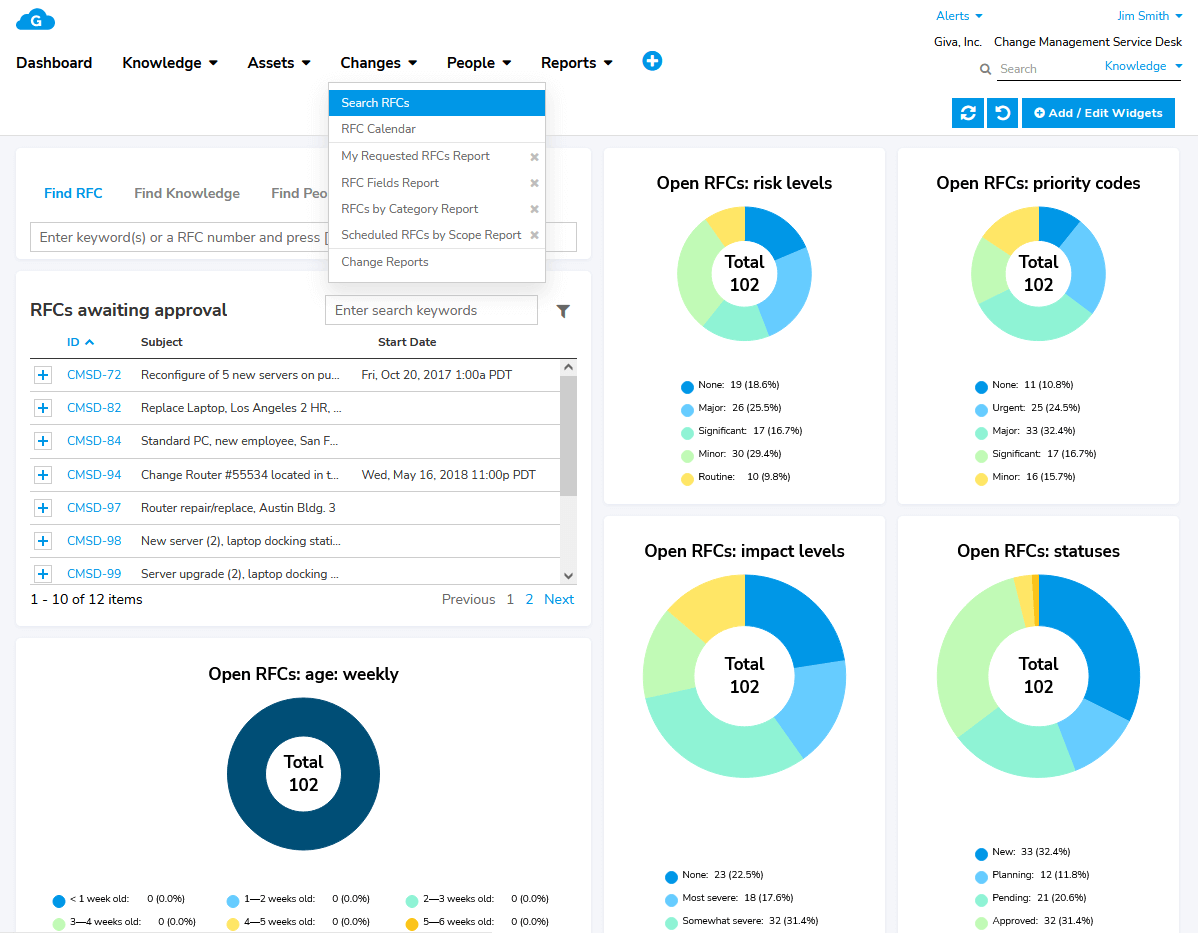 Giva's interactive RFC monthly calendar provides an overview of the entire change management process.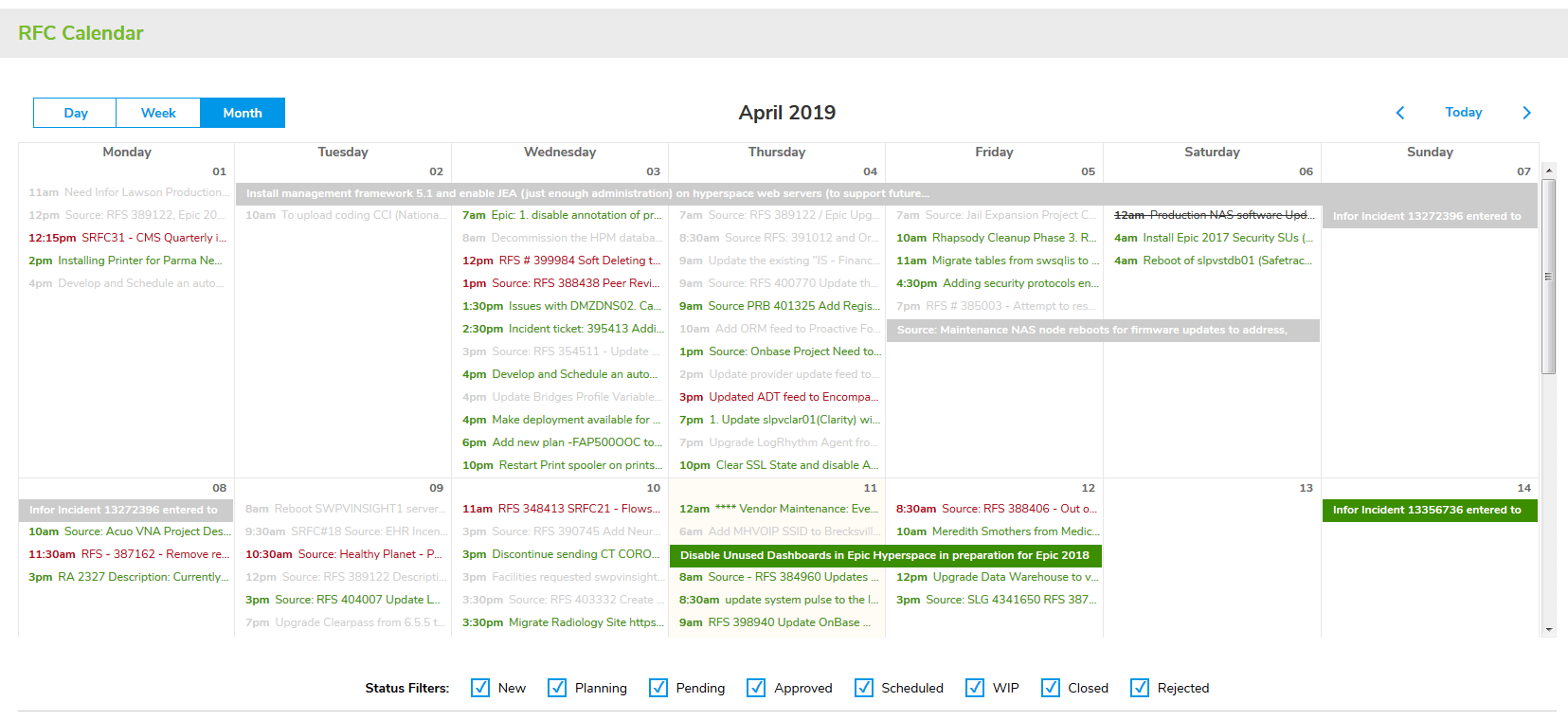 The weekly view of the RFC calendar assures changes do not conflict.