View 2 types of content in the Plans & History tab:
User-entered updates
System-generated updates
Giva's Plans & History tab contains all the Implementation, Test and
Backout Plans
. It also has attached files, including affected IT assets. It's a valuable component of Giva's ITIL change management tool, as it contains complete and permanent histories of all requests that you've managed through the Giva system.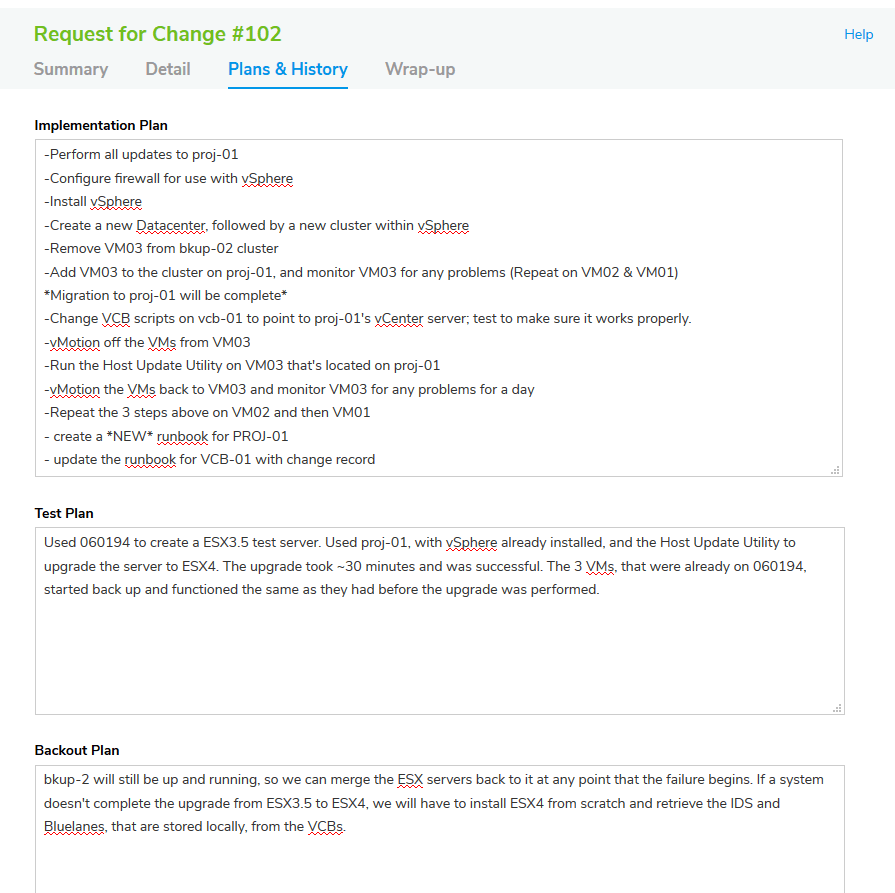 The Change History field is a diary field (no edit). This is where reviewers and others enter notes. It is also where Giva's change management app automatically documents changes to the RFC: