The Giva IT Change Enablement app has many pre-defined and customizable reports to help the Change Advisory Board monitor the change process and ITIL® reporting. You can select your favorite reports by clicking on the star next to the name of the report. These reports will be placed on the gray panel on the right side of the reports tab and appear on a drop-down menu when you touch on "Reports" in the main navigation.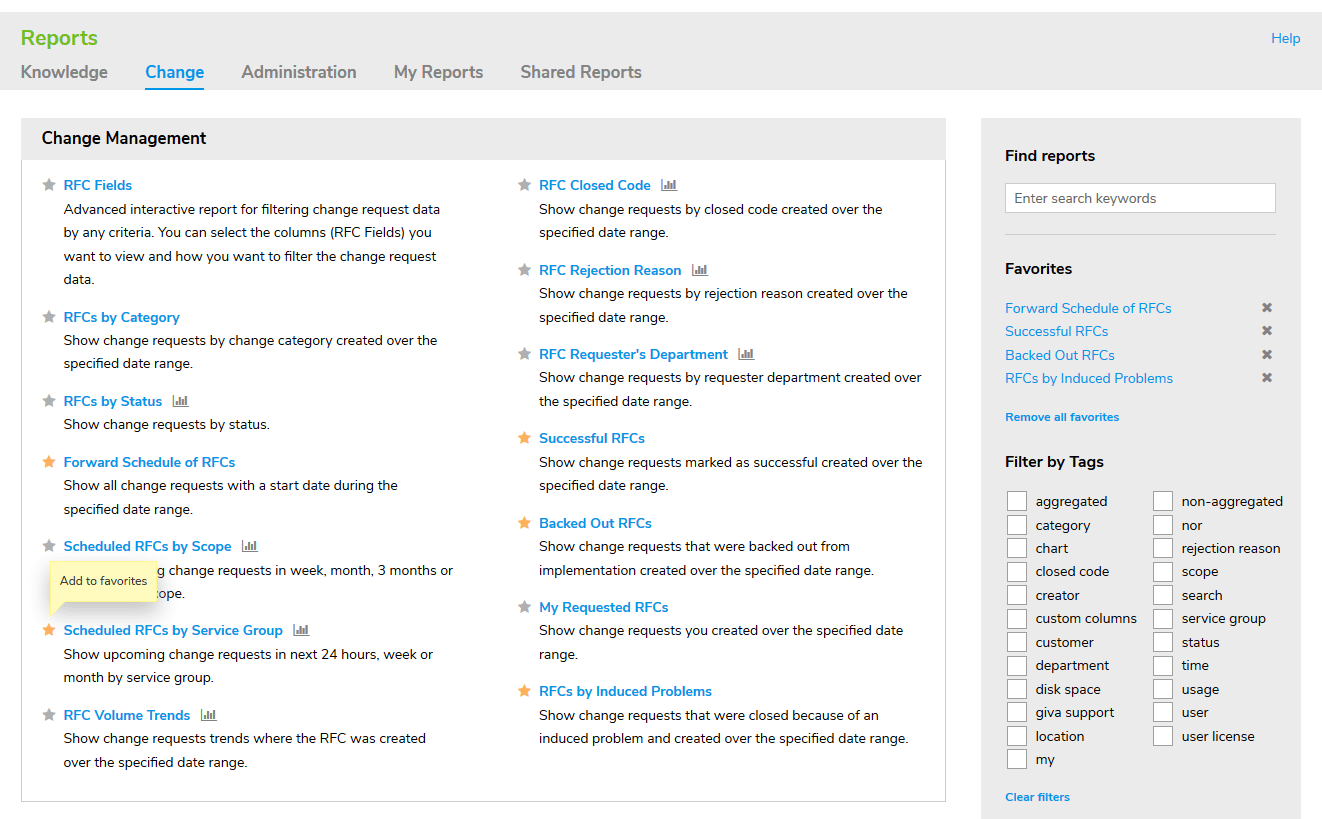 ITIL Service Reporting Features
The "Create Download" link allows you to download the report data for use in other applications such as Excel or Access.
The "Create PDF" link allows you to create a PDF file of the report.
The "Email PDF" link allows you to create a PDF file of the report and email that PDF file.
Every report has multiple views. Simply click on the column heading to sort by the data in that column.
Every report has embedded hyperlinks that allow you to drill down to see the raw data. For example, a report may show a simple view of the change totals for each service group. If you click on a single service group name, the report changes to show each RFC for that service group.