Incomplete RFC-Giva eChangeManager
Change request incomplete.  When a RFC requires more documentation, the Change Manager moves the status to "PENDING" and sets the Waiting Code to a waiting reason such as "Implementation Plan, Backout Plan and/or Test Plan. Giva eChangeManager automatically notifies the implementer. Notes in the Change History field indicate that the RFC needs more work before sending the RFC to the Change Advisory Board (CAB) for discussion and approval.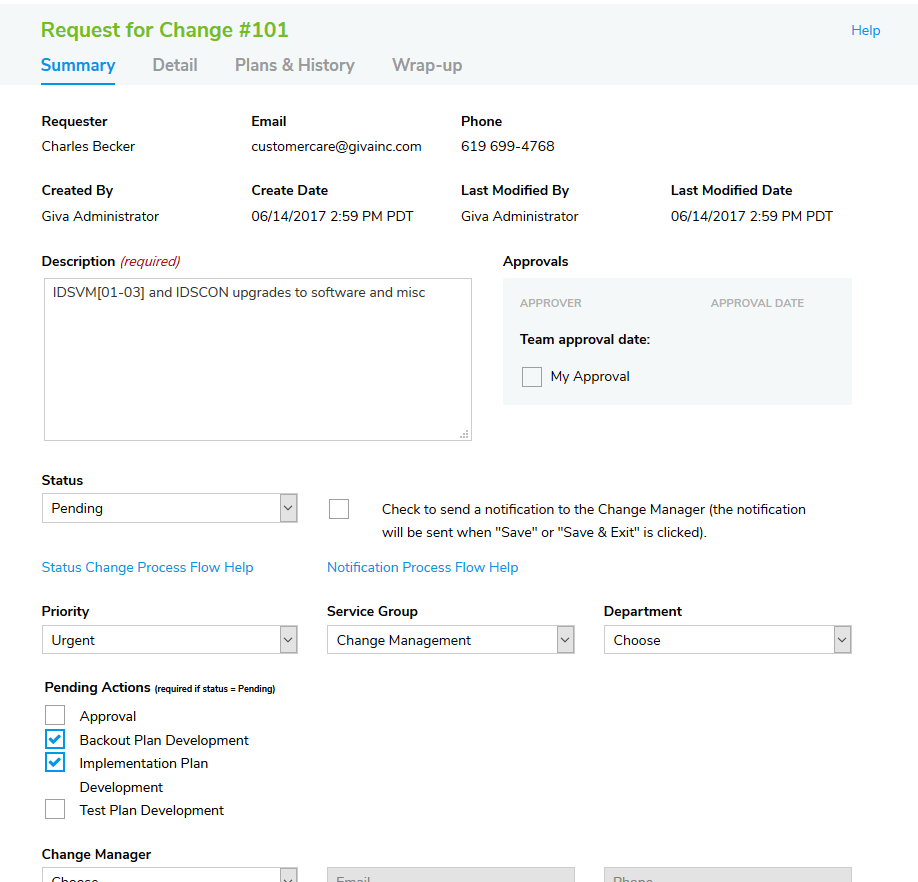 To learn more, view the eChangeManager demo!