Giva SaaS eliminates IT help desk upgrades & software maintenance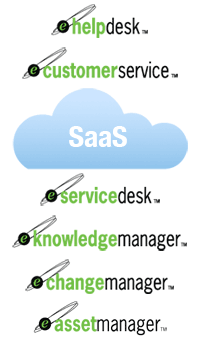 Giva has a special industry focus on healthcare and hospitals.
You have a clear mandate to reduce IT help desk operating costs. Is the cost of annual software maintenance, consultants and upgrade fees for your current IT help desk application too high?
With Giva, healthcare and hospital customers on average experienced a:
45% decrease in annual maintenance cost (Giva annual subscription cost was 45% less than previous annual software maintenance)
90% decrease in implementation time and cost
Eliminated all servers, software and upgrade costs
Decreased headcount required to maintain service desk application
| Giva Service Management Suite™ |   | Traditional Client/Server Help Desk Software |
| --- | --- | --- |
| Customers experienced a 45% decrease in annual software maintenance cost (Giva annual subscription cost was 45% less than annual software maintenance cost) | vs. | Purchase licenses, servers, software and add-on modules. Also, significant FTE headcount and expensive consultants required for ongoing "care and feeding" |
| Coded from the ground-up with a Web-native architecture and built in 1999 for the Internet | vs. | Architected before the Internet-client/server |
| Web 2.0 Intuitive Design—Agents can learn in just 1 hour | vs. | Client/server interface |
| Implementation in just 1 week | vs. | Implementation often measured in months and quarters |
| Architecture built on ITIL from our first line of code-modules seamlessly integrated | vs. | Legacy applications that evolved with add-ons |
| Quarterly enhancements are seamless with Giva Software-as-Service (SaaS) | vs. | With traditional software, upgrades will distract your business, cost significant fees, require FTE headcount and expensive consultants |
Click for a TCO or ROI Analysis